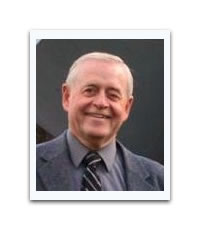 Board of Directors: Ron Allan
General Manager
US Division of Bourgault Industries
Ron Allan is the General Manager for the US Division of Bourgault Industries, a world class manufacturer of agricultural equipment. He has served in this position since 2007.
He started his career as an industrial mechanic in the mining, lumber, and pulp mill industries. Returning to his roots in agriculture he joined Bourgault in 1981 and spent 17 years in research and development at the Canadian headquarters. He then accepted the position as Australian General Manager and established the Australian Division of Bourgault in Perth Western Australia. In 2002 he transferred to the Minot ND location and transitioned the US Division from a sales and marketing focus to also include advanced manufacturing.
His experiences from design to manufacturing to marketing and administration provide him with a broad perspective on business. Living in a variety of cultures also provides him a perspective on human nature that enables him to appreciate the value of people in all aspects of life.
Upcoming Events
Impact Dakota Blog