15, March 2018
American Inventions Made (AIM) Onshore Prize Competition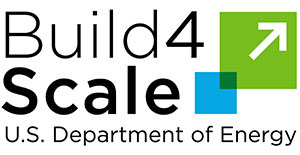 American scientists and engineers invent transformative energy technologies every day, but these innovators often do not have manufacturing expertise – or know where to find it. The U.S. Department of Energy's (DOE's) American Inventions Made Onshore (AIM Onshore) prize competition is seeking creative, specific, and innovative proposals from intermediary organizations – accelerators, incubators, universities, and others – to deliver DOE's Build4Scale manufacturing fundamentals training to energy technology innovators, and help them forge partnerships with domestic manufacturers. Successful proposals must include a sustainable revenue model to ensure the initiative is viable past the point of government funding.
Four organizations will be selected for AIM Onshore's Initial Prize ($150,000 each). After one year, the two best-performing initial prize winners will receive the AIM Onshore Final Prize ($250,000 for first place; $100,000 for second place).
Please refer to the official prize rules for details. Prize Rules
Who benefits from AIM Onshore?
Hardware innovators (scientists, engineers, inventors) will receive basic manufacturing training and form partnerships with domestic manufacturers for initial production.
Small and medium-sized domestic manufacturers will be able to identify new business prospects—hardware innovators developing next-generation technologies with growth potential.
What kind of organizations should apply for the AIM Onshore competition?
Incubators, accelerators, universities, community and technical colleges, manufacturing institutions, and other intermediary organizations that serve hardware technology innovators are encouraged to apply for the AIM Onshoreprize competition.
How do I apply?
Register via this website by April 3, 2018
Within 24 hours, you will receive a link to the submission portal
Submit your completed application packet via the submission portal by April 10, 2018
Ask us any questions by emailing aimonshore@nrel.gov
What are the prize competition details?
Dates/Deadlines:
February 6, 2018: Initial application/registration period opens.
April 3, 2018: Registration period closes.
April 10, 2018: Initial application period closes.
May 3, 2018: Winners of Initial Prize announced.
Upcoming Events
Impact Dakota Blog