5, April 2018
Smart Manufacturing Through a Lean Transformation Process


As a small and medium-sized manufacturer (SMM), can you reasonably begin to adopt smart technologies through a lean transformation approach as part of your continuous improvement journey?
Smart manufacturing, in simple terms, is connecting a manufacturer's information technology and operational technology across their total value chain, both inside and outside the company.
In practice, this could evolve into cyber-physical systems that are tied together with industrial networks, cloud computing, fixed and mobile terminals, and wireless networks both internal and external to a facility. This may result in a sheer mountain of automation for SMMs with limited time and resources. However, such changes appear to be coming, as seen in the graphic below.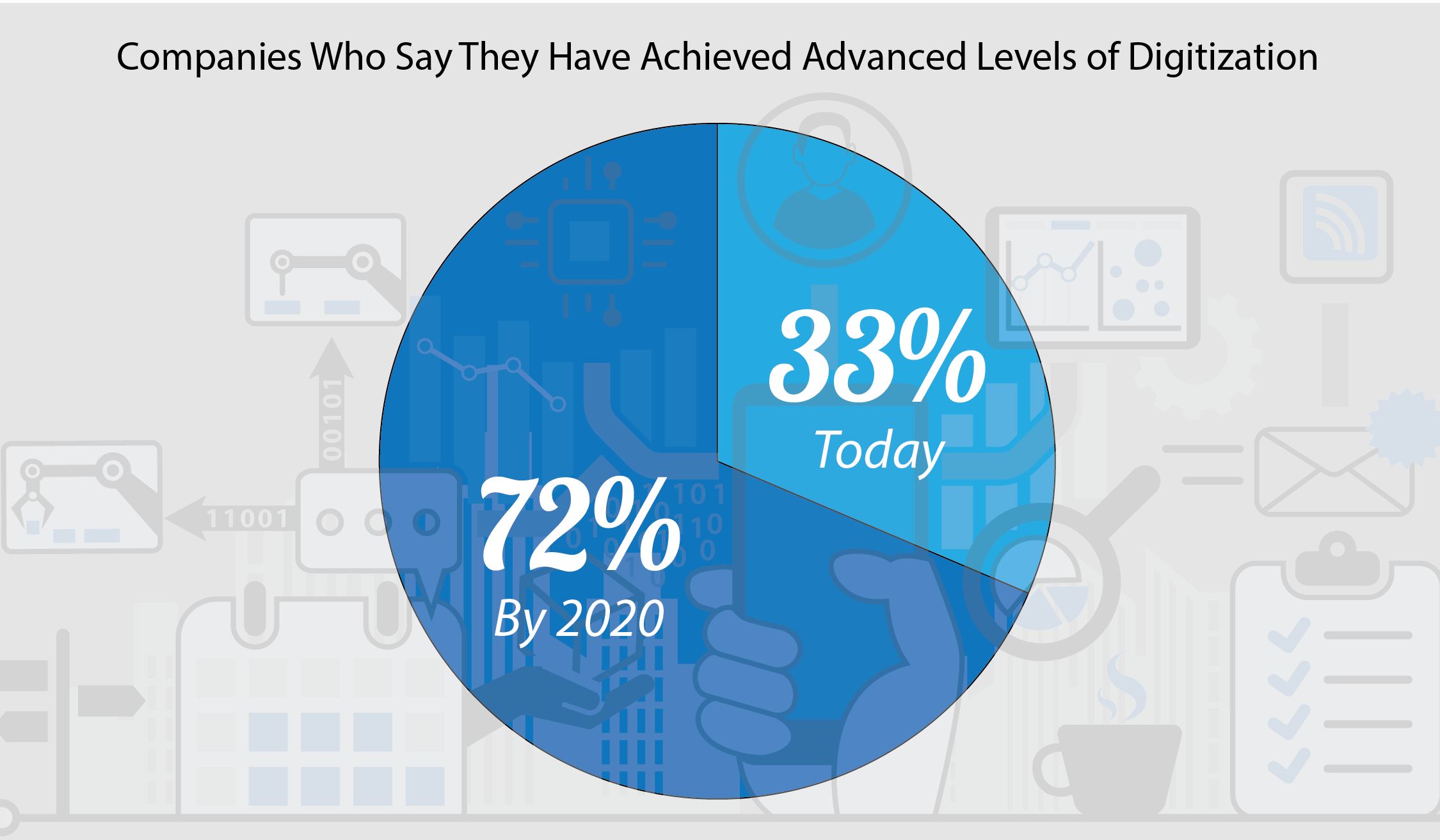 Source: PricewaterhouseCoopers (PwC), From talk to action (link is external)
The Concept of Kaikaku
Can the smart manufacturing journey be broken down into bites (or bytes I suppose), building toward a long-term strategy? Many experts suggest this approach, such as Deloitte Consulting:
Building and scaling the smart factory, however, can be as agile and flexible as the concept itself. Manufacturers can get started down the path to a true smart factory at any level of their network—value creation can begin with and scale from a single asset, and use an agile approach to iterate and grow.
This approach is inherent in the concept of Kaikaku (link is external), based on hundreds of Kaizen events leading to a breakthrough improvement. In other words, getting involved with smart manufacturing could be tried through a traditional lean transformation approach. The first action should be developing a high-level strategy for your smart manufacturing vision – but how do you take that first step?
One quick win may be in the quality area. Many companies test quality after a part or process is completed – imagine if you could quickly identify which integrated elements of a manufacturing process are trending out of compliance while operating and correct it mid-stream. Could you potentially save 20 percent to 30 percent in materials, downtime, and/or rework?
If your answer is "yes," examining how you might apply smart technology may be the first step. This could include linking machines together via automation and software, automating the integration of information from the process into your broader software system, and looking at the data and responding in real time. Perhaps this is a great project for a local university, and could serve as the basis for a so-called "capstone" student project. A capstone project could provide low-cost brains to help develop the approach by structuring your software and developing your design output indicators.
Employee Involvement
Could you do smaller parts of this as a Kaizen project with your employees – figuring out how to integrate separate equipment via software, deciding what data would be useful, building the database for analysis, and designing the KPIs you'd like to monitor? If you are investing in a lean transformation, should this be a priority for investment?
Think of the workforce development opportunities in this approach, finding potential new employees via student projects and identifying current staff who are interested and capable in driving this digital transition within your firm.
Topics: Lean Principles
Upcoming Events
Impact Dakota Blog