31, January 2023
WHAT WILL YOU BE IN 2023?

By Jodie Mjoen, CEO/President
Impact Dakota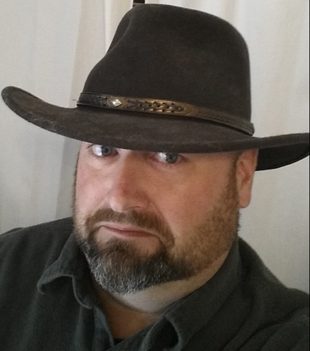 Tom Brady, a snowy owl, and a Leader of one of our vital North Dakota Manufacturing Organizations walk out of a locker/conference room having just heard the latest news… Times are changing and we know we need to "get on the bus", aka make some key decisions sooner than later if we're going to be not only relevant, but THRIVING in 6-9 Months!!
I'm Jodie Mjoen, one of the leaders at !mpact Dakota - the official representative of the Manufacturing Extension Partnership National Network (a division of the US Department of Commerce under NIST- National Institute of Standards and Technology) in North Dakota. And we're proud partners with the awesome team at the North Dakota Department of Commerce who are dedicated and working to grow manufacturing in North Dakota. I say all this because there is A LOT OF HORSEPOWER with and behind !mpact Dakota to support every single manufacturer in North Dakota!! YOU are why we exist.
Since incorporation in 2001, !mpact Dakota has partnered with and directly supported hundreds of North Dakota manufacturers. FUN FACT- I was one of the inaugural students of !mpact Dakota by attending a Lean 101 in Minot ND, in June 2001. We brought !mpact Dakota back to our 250 employee electronics contract manufacturing plant in Dunseith ND (Turtle Mountain Corp/Pemstar)- where !mpact Dakota trained 100% of our employees and transformed our manufacturing organization into a mega-efficiency, waste reducing, innovative team/manufacturer. During my time at Turtle Mountain Corporation/Pemstar, we made our customers and employees so happy with the results that we grew our sales 6X from $12M to $70M+. Every employee was educated, enabled, and empowered to make innovative changes; AND we did it without adding brick and mortar!!! Thank you Bob Wilmot and John Miller for that awesome 10-year roller coaster ride with Jodie Mjoen in one of the seats!
I share that story because I believe!! I believe in YOU - every single one of YOU vital North Dakota Manufacturers. You are a DIFFERENCE-MAKER in our Home Town communities and I know you work hard every single day. We all grew up on farms and in communities around farms where you just did what you had to do to get it done. I'm telling you that you can increase YOUR and YOUR TEAM'S efficiencies & HORSEPOWER by 4X, 6X, 10X. There are very few more exciting prospects than every single employee who comes to work every day so excited because they are getting 4X, 6X and more, DONE with those same ~8 hours we work every single day. This is a FACT… not hypothetical. It is a contagious BEAST! Why wouldn't you want to do it too?
In the past year our !mpact Dakota Team of Experts, each with career experience in manufacturing, have helped our vital North Dakota manufacturers from all four corners of the state and everywhere in-between. We've trained/implemented Lean Manufacturing (YES- still as relevant & effective today as ever- and if you don't believe me- challenge us by bringing us in to show you and your team/factory!) and transformed processes and organizations!
We've provided regulatory compliance support in Food Safety (PCQI, HACCP, SQF Auditor, etc. certifications), ISO9001 & AS9100 Quality Management Systems (implementations and auditor certifications), Cybersecurity education and implementations (NIST SP-800-171 and CMMC), OSHA & EHS/Safety Management Best Practices & Compliance. Facilitated Assessments and Optimization of Organizations (1. Strategy, 2. Structure, 3. Workforce, 4. Methods & Tools, 5. Communications, 6. Metrics & Rewards), Automation education, assessment and implementation planning and support Supply Chain optimization options.
Our team has supported 64 unique manufacturers during the past year, several of them with multiple projects. Compiled IMPACTS reported by those clients are: $8.7M New Sales, $70.3M Retained Sales, 419 Jobs created and retrained, $10.3M New Investments made and $2.8M Cost Savings. !MPACT DAKOTA'S mission is to positively impact business results of North Dakota manufacturers and we are measured by THOSE Impacts. Our team of experts are held accountable to drive impacts into your organization within 6-9 months of our support services.
What can, and dare I say should, you do for your next move to position your organization for an Epic 2023?
This brings me back to the story about Tom Brady, a snowy owl and you (a leader of a vital North Dakota manufacturer)…
You're Making Key decisions like-
1) How do we position our team & organization so we are best utilizing our time each day to deliver more and better to our customers and our employees?
2) How are we going to be able to best elevate our current team- Educating, Enabling, Empowering, and Retaining them to be the most innovative versions of themselves - to embrace changes like they are the oxygen we need to breathe with bias for action?
3) How are we going to celebrate living within the Manufacturing Industry, Industrial Revolution 4.0, at this time in USA History; when "Made in the USA" is Most Relevant and when Manufacturing Infrastructure is being most heavily invested in by the United States of America and the State of North Dakota?
Manufacturers are facing an uncertain economy through the lens of record-setting growth by increases in customer demand due to: 1. reshoring, 2. legacy (off- & on-shore) supply chain strategy instability, and 3. their great reputations with customers.

What is the solution? To continue investing in your number one asset, your employees. Invest in productivity improvements to deliver your demand and develop your people's capability to do so. By fully supporting these two areas, backlog reduction occurs, cash flow increases, and production delivery benefits (now and in the future).

What is the best way to do this? Invest in an organization optimization assessment, (that will take 2 hours and 10 minutes of your leadership team's time) and develop a plan to become more efficient with today's resources. !mpact Dakota is investing $4000 of our time/money in 84 vital North Dakota manufacturers this year and is offering to partner with your leadership team to develop this optimization plan, at no charge to you, to ensure that your company has the support it needs to retain and grow your employees and improve your business's ability to deliver. We give you the plan we make with your leadership team, then execute!
How do we know for certain it works? We did it on ourselves, !MPACT DAKOTA, four times since February 2020 and each time our team has made marked objective improvements. By identifying our pain, determining the root cause, and developing/executing an action plan, we got incrementally better each time. We're living it ourselves because it has made us better every single time and we know that it works. So in March 2022, !MPACT DAKOTA started sharing the BizX Assessment with North Dakota manufacturers, and they are seeing similar significant improvements.
NOW, we want to share this awesomeness with YOUR TEAM.

Please take us up on this partnership offer that we're investing in to support and serve your team. It's as simple as contacting us to schedule an onsite visit with your leadership team!
Please call Gordon Court @ 701.425.8106 or any of our team of experts
Give us a call to learn more, if you dare…
What Will You Be in 2023?!!!
Kind regards,
Jodie J. Mjoen
Upcoming Events
Impact Dakota Blog