7, August 2018
Let's Get You Certified!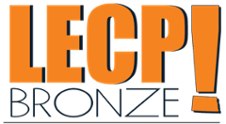 Are you a past LECP participant and haven't completed your Lean Bronze Certification? We can help! Certification can help you become a high-value commodity to your employer and be among the most sought-after individuals in your industry. They not only help you attain knowledge, they prove it. Certifications are a recognized and respected industry credential.Why become certified?
Validates your knowledge against industry standards.
Positions your company as an industry leader in continuous improvement.
Enhances your career opportunities.
Improves your marketability by demonstrating your commitment to continuous learning.
Impact Dakota has a program that will provide you with coaching to assist in the completion of your Bronze Portfolio. This program will consist of four sessions to be held every other week, over a two-month period either via video conference, or in-person.
Please contact Brad at Impact Dakota to learn more. 701-354-0980.