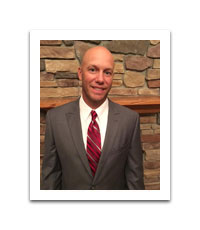 Board of Directors: Adam Dunlop - Board Vice Chairman
Director of Regulatory and Strategic Planning
Midwest AgEnergy Group
Adam Dunlop provides leadership surrounding Regulatory and Technical Services for Midwest AgEnergy Group. He has been with the company for over ten years in various roles with increasing responsibilities. He is passionate about continuous learning, clean energy technologies, and preserving the environment through sensible regulations. Under his direction MAG has successfully protected its most critical assets from incidents - MAG employees have worked more than a decade without a losing time due to an injury.
Adam facilitates development and implementation of MAG's strategic plan; working diligently to enable continuous facility improvements leading to strong financial performance. His group evaluates, selects, and implements projects and new technologies that align with core business objectives and long term goals. Under Adam's direction, MAG has increased market opportunities by successfully petitioning for unique carbon intensity pathways to various State, Federal and Provincial Governments with renewable or low carbon fuel standards.
Adam holds a BA in Biology and Chemistry from Jamestown College (now University of Jamestown) and a MS in Environmental Management from the University of Maryland. He is an avid outdoorsman, active in his church and community, and a devoted husband and father.
Upcoming Events
Impact Dakota Blog