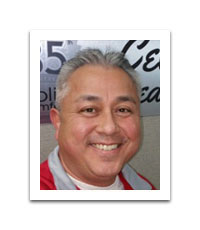 Board of Directors: John Tucker - Board Chairman
Vice President of Manufacturing Operations
Solid Comfort Inc
John Tucker is the Vice President of Manufacturing Operations for Solid Comfort Inc in Fargo, North Dakota. He has been one of many within the Solid Comfort team that has helped elevate the company, people and culture to a standard any company would be proud to claim.
A patent holder, John's background ranges from heavy construction with Morrison Knudsen to Manufacturing with Micron Technology, employing Lean manufacturing techniques, before coming to Fargo and assuming his current role. To provide the tools and resources for individuals to be successful within a team is John's standard. In addition, John has had the honor to serve in the United States Marine Corps, being deployed to various locations in the Middle East, South Central Asia and South America.
John has lived and worked throughout South East Asia, South America and the United States allowing him to experience a vast number of cultures.
Upcoming Events
Impact Dakota Blog