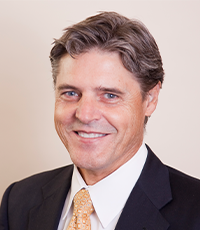 Paul Lucy
Senior Business Development / Business Advisor
With 30 years of economic development experience, Paul Lucy brings expertise primarily focused on business and community economic development with broad ranging services offered in the areas of community planning, economic development, strategic planning, business finance, business development, workforce development and other services to Impact Dakota as a Business Development Advisor.
Lucy served as the Director of the Economic Development & Finance (ED&F) Division of the North Dakota Department of Commerce, from October 2006 to January 2017. The ED&F Division delivered North Dakota programs and project support to communities and stakeholders across North Dakota to attract, expand and start-up businesses.
Prior to assuming responsibilities with the ED&F, Lucy was the Senior Vice President of the Greater Fargo Moorhead Economic Development Corporation in Fargo, North Dakota. While with the GFMEDC, he was responsible for the development and implementation of the corporation's strategic marketing efforts which were targeted at the development of primary sector businesses in Cass County, North Dakota and Clay County, Minnesota.
Lucy also served as the President of the Minot Area Development Corporation (MADC) for four years from 2000 to 2004. He moved into this role after serving as the Vice President of the organization from 1994 to 2000. The MADC is the lead organization within the Minot, North Dakota trade area that assists in primary sector business development.
Prior to his position with the MADC, Lucy was the Executive Director of the McKenzie County Job Development Authority and McKenzie County Tourism Bureau in Western North Dakota. He began his career in business development and planning in 1989 when he began working for the Souris Basin Planning Council, a seven-county regional development organization, as the organization's business development specialist. Lucy interned with the Small Business Development Center (SBDC) in Minot in 1989. He was the first intern hired by the SBDC's in North Dakota.
Lucy was a member of the board of directors of the Economic Development Association of North Dakota from 1995-2004 and served a two-year term as President for the organization. During his time as ED&F director, he served as a board member of the North Dakota Agricultural Products Utilization Commission and the North Dakota Development Fund. Lucy also served as a Board member and co-chair of the member relations committee of a national real estate executive organization - the Industrial Asset Management Council. Lucy served as a board member of the North Dakota Technology Transfer, Inc. (TTI) from 1996 to 1999. He has also served on a number of other state and local boards and advisory councils over the past 30 years. Lucy is a Certified Economic Development Finance Professional.
Lucy is a North Dakota native originally from the Powers Lake, ND area where he grew up on his family's farm/ranch. He worked in the oil industry during a seven-year period from 1978 to 1985. He is married to Bonnie Lucy and has three boys: Zachary, Jordan and Alexander.
Upcoming Events
Impact Dakota Blog