7, June 2018
3 Ways to Address the Supply Chain Labor Shortage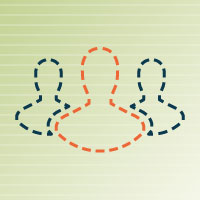 By 2018, supply chain will need to fill 1.4 million new jobs, and this doesn't even count jobs people will be retiring from. While it's great to see this kind of growth, there may not be enough bodies to fill these positions. Will this stifle the industry's innovation and progress? In The Supply Chain's Weakest Link, SDC Executive points out the shortage and how to fix this issue. Below we list 3 Ways to Address the Supply Chain Labor Shortage.
Campus Recruitment
Create student awareness early on. The earlier you create interest in a students' academic career, the better. This way, students can have a preference for you industry, rather than be picked up elsewhere. Further, this will allow them to take more college course specific to your field.
Collaborate with local universities/colleges. More and more supply chain programs are coming available, but the schools need the help of industry leaders to ensure the programs' success. This benefits both your business and the college.
Speak in the classroom. Plenty of professors and schools love having special guests. By speaking at a college, you can educate students about your field and provide prospective employees with an opportunity to network with you.
Offer internships. Internships are a great way to give students hands-on experience within an industry. This will help you sort through the good and the bad fits and get them thinking of a supply chain career beyond graduation.
Hire directly from colleges. Target those in supply chain or business programs. Entry-level training will get them prepared for your field.
Move employees from department to department. When workers are young and fresh, diversify their background. Allowing them to work in different departments provides them a broader understanding of the industry.
Evaluate young employees by their cost and speed of operations. Also be sure that products arrive to their destination with little or no damage.
Talent Within
Target the unexpected. Try recruiting those from other departments within your office or your competitors' employees.
T-Shaped employees are ideal. T-shaped employees specialize in a field, but have a good general understanding of broader business issues.
Find someone with easily relatable experience. Marketing experience is a good example, those with experience managing relationships. That can easily fit well into the role of a purchaser or managing supplier relationships.
Pick those with experience in other fields. These are the employees that will offer you new ideas and viewpoints of company and department issues.
Attract on Social Media
Attract employees on the platforms they use most. Millennials are taking over the workforce and it's no secret that they are the biggest users of social media. Use this to your advantage.
Users will use your social presence to form an opinion. Potential employees are going to look at how you act and interact online to help develop their impression of the company.
Build awareness. Social platforms allow your company to be seen and followed, creating a preference for your company when it comes time to job-seek. You're letting followers learn your brand.
Interact with potential employees. By responding directly to interested users, you build a personal relationship, breaking down any barriers to communication.
The Future of Supply Chain
You can get creative and recruit within, but realistically, you'll have to target fresh faces of the workforce. Think like millennials do and recruit them how they want to be recruited. Build awareness and be open-minded. This will allow the industry to continue with its current momentum.
Blog originally appeared http://www.mepsupplychain.org/3-ways-address-supply-chain-labor-shortage/
Upcoming Events
Impact Dakota Blog