17, March 2023
A 10 Piece Tool Set to Drive Efficiency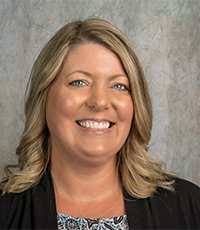 My name is Wendy Hauff, I am a Senior Business Advisor with Impact Dakota. I started with Impact Dakota in July of 2022 with a focus on Business Excellence Lean Methods and Tools.
A 10 Piece Tool Set to Drive Efficiency!
Many manufacturing companies, in North Dakota, are looking to enhance their business from workflow optimization to inventory management to office practices. These tools can be adopted by all departments where it makes sense.
Achieving business excellence within a company comes from optimizing a work environment to deliver desired goods and services. Lean manufacturing is a production method aimed primarily at reducing times within the production system as well as response times from suppliers and to customers. Companies employ this strategy to increase efficiency. By receiving goods only as they need them for the production process, it reduces inventory costs and waste, resulting in increased productivity and profit.
Impact Dakota has tools and methods that can be used
to keep your business running at Peak Performance!
A successful operation depends on a company having regular outputs, high-quality processes, and reliable suppliers.
At Impact Dakota we have a program that is designed to provide insight to business drivers that require Lean manufacturing. Various methodologies and tools are applied to transform an environment capable of maximizing value and eliminating waste. Employee engagement and satisfaction improvements are an additional benefit.
Program Objectives
Students will gain an understanding and learn to leverage improvement tools in the following:
Lean Manufacturing

5S & Visual Controls

Value Streams

Kaizen
Pull Manufacturing (Pull Kanban)

Standard Work

Quick Changeover/SMED

Visual Management Process

Performance Metrics

Benefits
Business gains increased productivity, safety and employee engagement

Establishes a continuous improvement methodology to enhance the culture

Employees can take direct ownership for area improvements
Visit us today to see how we can optimize your Business!
Upcoming Events
Impact Dakota Blog