13, September 2019
Are Robots Right For Your Plant?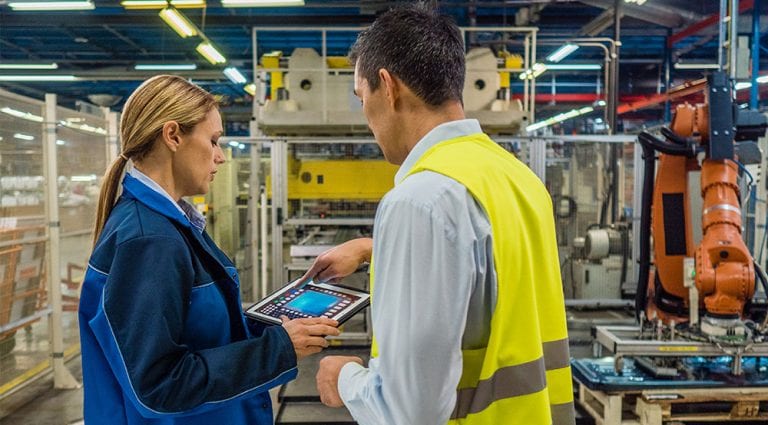 More accessible than ever, robots promise amazing productivity gains. See if robots are right for your plant by following these three steps.

Robotics have traditionally been perceived as a singularly focused and costly system exclusive to large manufacturers with low-mix/high-volume production. Recent technology advances in sensors, software, vision systems, and more are shifting that paradigm and making robotics implementation accessible and feasible for even the smallest manufacturers. And with the ability to improve efficiency and safety, manufacturers of all sizes need to consider whether robotics are not just an option, but an essential component of their company's future.
While not a "one size fits all" solution, robotics can often help small and medium manufacturers (SMMs) achieve benefits such as increasing production with the same workforce, eliminating or reducing production bottlenecks, and improving worker satisfaction by re-deploying workers to more value-added tasks.
Step 1: Identify Needs
The first step before any new technology is implemented or expanded is identifying the needs or "pain points." Sometimes they are anticipated through strategic planning or new product plans. But pain points can often be revealed by simply thinking about your business's everyday issues, such as worker safety concerns, poor delivery performance, or excessive quality returns. Every manufacturing environment is different but identifying your top pain points is where every manufacturer should start their robotics journey.
This evaluation requires an honest discussion with key business and operations personnel to assess current and potential problems and how they impact your company as a whole. By creating a product/process matrix, you can identify opportunities and determine priorities based on effort, complexity, and impact.
Step 2: Assess Available Resources
Once you've evaluated your company's pain points, you can evaluate the resources available to help you explore technologies and solutions — and eventually assist with implementation. Organizations like the Robotic Industries Association, the Advanced Robotics for Manufacturing institute, and the National Tooling and Machining Association are great places to learn about emerging robotics technology and connect with like-minded manufacturers. They are also great resources to identify reputable systems integrators in your area.
The MEP National Network is another example of an accessible resource as it consists of a network of state-based Manufacturing Extension Partnership (MEP) Centers, such as Catalyst Connection, which is located in Pennsylvania. MEP Centers across the country have a mission to support small and medium-sized manufacturers as they explore advanced manufacturing technologies such as robotics and help manufacturers determine if and where adopting new technologies makes sense.
Step 3: Build a Business Case
Discussions of a business case for robotics and automation frequently center on return on investment and payback, which are financial metrics for evaluating the success of an investment and can be used to compare competing investment opportunities. These are useful metrics that require tangible, measurable benefits to compare against the total investment as well as investment period.
For instance, such quantitative benefits may include increased production, reduced scrap rate, reallocated labor hours, reduced labor time at the process level, decreased workers compensation claims, increased utilization, WIP reduction, and cycle time reduction.
In addition to tangible and financial benefits, a business case should also attempt to include any intangible benefits robotics and automation can deliver, which may be challenging to measure. These benefits provide additional context to connect implementation benefits to company strategy and the creation of long-term value.
These types of qualitative benefits may include employee satisfaction, worker retention, attracting the best talent, becoming a "technology forward" company, maintaining an edge over competition, general safety improvements, and production/lot tracking.
Other Considerations
Remember, any investment in robotics encompasses more than just the robots themselves. Make sure to consider all applicable costs when evaluating robotics to ensure your team is making a wise investment.
For instance, automation hardware could entail end-of-arm tooling, stands, fixtures, trays, vision systems, safety systems, accessories (e.g., force-torque sensors, protective covers, etc.), and spare parts. And integration involves design engineering, installation, testing, ongoing support, and any future programming needs.
And then there are the internal costs: technical and production team time for installation and test/acceptance trials, training, loss of production revenue during installation and ramp up, hiring of additional technical personnel, and financing costs.
By carefully assessing your business's pain points, available resources, and creating a thoughtful business case, you can be confident in charting the future of your company via robotics.
To learn more about how to make an informed decision about an investment in robotics, download the "Manufacturer's Guide to Robotics" from MEP National Network representative Catalyst Connection (part of Pennsylvania MEP), which helps small and medium-sized manufacturers navigate technological transformation.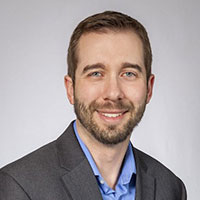 About the Author
As the Senior Consultant for Technical Services at Catalyst Connection, part of the MEP National Network, Matt Minner uses his 12-plus years in manufacturing and mining technologies to provide insights on topics ranging from technical strategic planning to automation and robotic implementation.
Upcoming Events
Impact Dakota Blog