28, September 2021
Celebrating Manufacturing Day 2021 — Three Ways to Create a Great Hybrid Event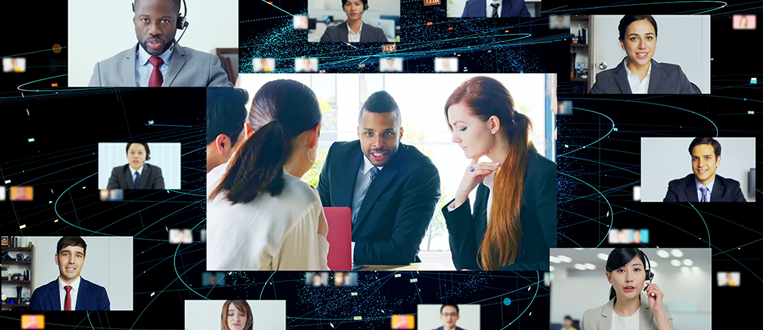 Credit: iStock/metamorworks

By: Anthony Diaz
While Fridays have always been a reason to celebrate, the first Friday of October is one that is near and dear to the MEP National NetworkTM, as this year, Friday, October 1, is Manufacturing Day (MFG Day)!
Organizing your MFG Day events may have changed quite a bit in the last 18 months. Prioritizing safety, venue capacity constraints, and reduced corporate travel have presented real challenges for organizing manufacturing expos, conferences, factory tours, and other in-person traditional events. Full day (or week-long) virtual programming may not always be the right solution with short audience attention spans, meeting attendee needs for connection and networking, and "Zoom fatigue." So why hold a hybrid event with both in-person and virtual aspects? By combining both in-person and virtual experiences into a hybrid event, you pave the way for increased participation and greater regional and national attendance.
Hybrid Events
Creating a successful hybrid event requires more than a Zoom meeting link. It involves intentionally thinking about ways to enrich the experiences for all attendees. What works for an in-person event will not always translate to your virtual audience. A successful hybrid event requires balancing similar needs in different ways. If you are considering a hybrid event for your MFG Day celebration, here are three ways to ensure that everyone walks away with a positive experience.
1. Keep Attendees Engaged
The key to any great event is providing great content, like determining the in-demand topics and presenting dynamic speakers. However, with hybrid events, this alone is not enough because both of your audiences will experience these things differently. Here are some quick tips:
Be aware of content length. Virtual attention spans are often shorter than when in person. Keeping this in mind when creating your schedule is helpful. Reconsider the sequencing of back-to-back events and break up dense presentations with opportunities for audience engagement, like polls or asking audiences if they agree with a point that is made.
Consider lighting and audio. Poor lighting, mic feedback, noisy background set-ups, and other elements can prove distracting or off-putting to virtual audiences. Schedule enough time before hybrid sessions to test facility lighting and audio for virtual participants. Keeping virtual attendees on audio and video mute during panels and asking virtual panelists to mute themselves when not speaking will help eliminate distractions.
Stay on schedule. Making sure that programs are running on time has never been more important. Work from home flexibilities mean that virtual speakers and attendees may have increased obligations. Delays in start times or keeping guests longer than planned can make your speakers and audience late for their next meeting. Additionally, different time zones can present issues for remote speakers and guests. Keeping the trains running on time helps keep your audience engaged and not looking at the clock.
Test logistics for location changes. If part of your schedule requires attendees to change location, such as a facility tour, think in advance of ways to take your online attendees along with you. If that isn't possible, consider removing it from your schedule or finding alternatives for those not in person.
2. Communicate With All Attendees
When planning for an in-person event, it is likely that you will have a designated session moderator to introduce each session, facilitate audience questions, and help attendees get to their seats or answer their questions. Make sure that virtual attendees also have dedicated resources.
Designate a virtual moderator. A virtual moderator can watch the chat feature, help to facilitate technical issues, and make sure that online questions are presented to the speakers. The virtual moderator can also communicate any information specific to those attending remotely.
Use chat features to engage virtual attendees. Remote attendees want to be a part of the conversation. Pose questions that relate to the content or to learn more about the online audience. This feedback can be provided to speakers to make sure they provide clarity when needed or refocus information based on audience composition.
Remind in person attendees of their remote counterparts. Remember to "include" remote attendees by reminding speakers and in-person attendees that there are folks attending off-site. It's a small action that makes those in their home offices feel like they have not been forgotten and that programs were designed to consider their attendance.
3. Create Community
One of the best things about attending events in-person is the ability to network and participate in smaller breakout sessions. Not having these virtual options can be very frustrating for those attending online. Make sure to:
Create virtual breakout rooms and share their feedback. Use platforms that allow for online breakout rooms to encourage virtual attendees to share their thoughts or work together to come up with solutions. Make sure that the virtual moderator shares any feedback garnered from these sessions with all attendees or ask virtual attendees to designate someone to speak as a team leader for their session.
Leverage platforms for networking. Some platforms have virtual hangout spaces that create "tables" for attendees to sit and network. Consider using these solutions and designating networking hours. This allows online attendees to connect with each other and those attending in person using their personal devices. Be sure to encourage those online to exchange virtual business cards, make new LinkedIn connections and use the chat feature to talk with each other, either individually or as a group.
Use games to break the ice. Ask questions of attendees, like who is attending from the furthest location, and give recognition or prizes to one in-person and one virtual attendee. Pair up in-person and virtual attendees in competitions to solve problems or to learn more about each other.
Bring in technology to close the distance. If your facility allows for screens, consider allowing your in-person attendees the opportunity to see those attending virtually either on their laptops, or by incorporating larger screens at the front of the venue. If you have fewer attendees and tablets available, put one at each in-person table to facilitate interaction.
Extra Tip: Make Sure to Celebrate Manufacturing!
Regardless of how you decide to host your Manufacturing Day event, the most important thing is to celebrate the contributions of America's manufacturing industry! If you'd like more information on hosting a hybrid event, the MEP National Network would love to help! The Network has participated in MFG Day since its inception and has experts in every state and Puerto Rico. Reach out to your local MEP Center for more information.
Upcoming Events
Impact Dakota Blog