3, April 2017
Cybersecurity Requirements Looming for North Dakota Manufacturers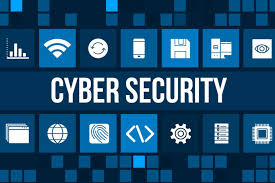 Cybersecurity guidelines required by the Department of Defense (DoD) are likely to have an enormous impact on the over 700 North Dakota manufacturers that received a DoD contract in 2016. By December 31, 2017, all DoD contractors (including small business) must meet minimum cybersecurity requirements or risk losing DoD business. Alarmingly, most manufacturers aren't even aware of the looming deadline or what they must do to comply.
The standards are outlined in a publication from the National Institute of Standards and Technology (NIST) and fall into 14 areas with specific security requirements that must be implemented as documented in "NIST Special Publication 800-171. These include:
Access Control
Awareness & Training
Audit & Accountability
Configuration Management
Identification & Authentication
Incident Response
Maintenance
Media Protection
Personnel Security
Physical Protection
Risk Assessment
Security Assessment
System & Communications Protection
Systems & Information Integrity
We can help you review and make sure you are ready for the December 31, 2017 deadline. Impact Dakota has developed a partnership with a local Cybersecurity company and can work with you in all cybersecurity and compliance needs.
To schedule an initial consultation, please call either Tony Richards, 701-354-0976 or Brad Boyd, 701-354-0980.
Failure to comply with these cybersecurity standards could have an enormous impact on your operations. Call us today!
Upcoming Events
Impact Dakota Blog