26, April 2018
Five Surprising Factoids About Metal Additive Manufacturing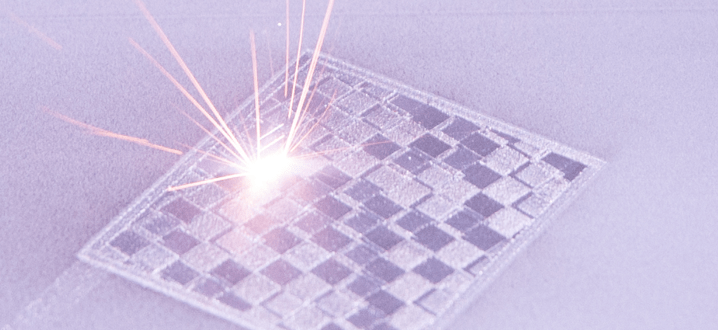 By: Tab Wilkins and Marlon Walker

Recently, we learned five things that surprised us about additive manufacturing for small and medium-sized manufacturers (SMMs). These insights came from a group of MEP National NetworkTM practitioners who participated in a workshop at the National Institute of Standards and Technology (NIST) with NIST Manufacturing Extension Partnership (MEP) and NIST Measurement Science for Additive Manufacturing (MSAM) Program staff to share research, benchmarking data and client field experiences. The primary focus was the need for standards in additive metals manufacturing.
First – Don't Be Afraid to Dip Your Toe. You don't need to own a machine in order to try out and practice additive manufacturing. There are many local service bureaus who offer planning, consulting and manufacturing expertise to determine if additive manufacturing is right for your operation before you invest in equipment. Partnering with one would allow you to compare parts made in different ways, compare the time it takes to make and refine prototypes in each approach and benefit from other perks too.
Second – One Degree of Separation. If you are using Computer Aided Design (CAD), then you are on your way to using additive manufacturing. It's one more step on the Manufacturing 4.0 roadmap. Based on a Georgia study of manufacturers in that state (link is external), at least 60% of the manufacturers of all sizes use CAD. Once the data is digitized, you could quickly and easily port your data over to additive manufacturing equipment to create a prototype or product.
Third – NIST MSAM Material Database. This database allows you to see what kind of results researchers achieved while varying the material, laser power, laser speed and other factors in creating a build. The database is incomplete and still being refined, but it is accessible to the public.
Fourth – Keep on Trying. We've seen additive manufacturing used to create highly refined prototypes that can be taken to trade shows, to investors or for field testing.
With the help of the Iowa Center for Industrial Services (CIRAS), part of the MEP National Network, Ryko Solutions, a company in Iowa which manufacturers managed car wash systems, was able to create several iterations of their new product ideas as well as test them using different materials and designs prior to injection molding the final part. This resulted in saving thousands of dollars while developing a successful new product.
Fifth – Creative Destruction. Additive manufacturing is not being used just for making prototypes — it's also being used in related processes in innovative ways. For example, it's used for building molds that replace those created by the sand molding process, which an estimated 70% of manufacturers use for metal castings.
This blog originally appeared https://www.nist.gov/blogs/manufacturing-innovation-blog/five-surprising-factoids-about-metal-additive-manufacturing
Upcoming Events
Impact Dakota Blog