11, January 2018
Food Manufacturing 101—Getting Started-First Things First
by Claude Smith, Montana Manufacturing Extension Center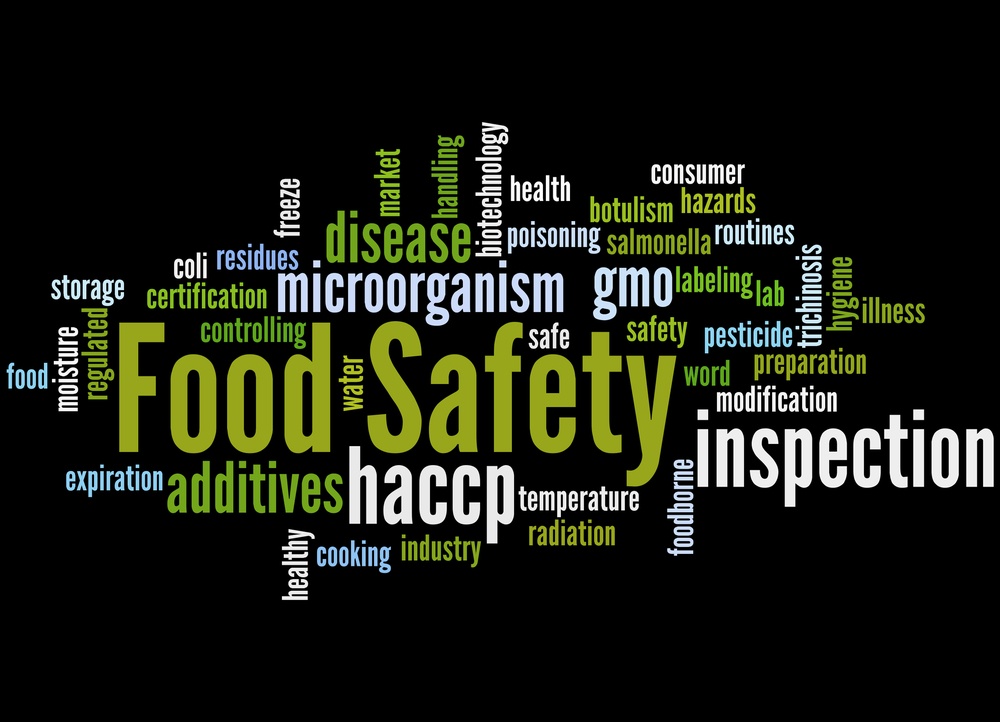 Impact Dakota will be holding a PCQI Food Safety Workshop on March 27-29, 2018, in Bismarck. Please click here for more information.
The most important aspect of starting a food manufacturing operation is Food Safety. Nothing will be more important to you and your business than never having a customer become sick, or injured, or worse from consuming your product. Food Safety in the food manufacturing world is overseen by the FDA, State and Local authorities, and many times large distributors of your product. Generally this oversight will consist of on-site audits. An auditor will walk through your operation from start to finish and will conduct a paperwork review of your production records.
Over the years, Food Safety in the US has become formalized and standardized in an effort to provide the best possible safeguards for you and your customers. The FDA has mandated Good Manufacturing Practices to be followed by every food manufacturing facility. These practices are published in the Code of Federal Regulations (CFR117) and provide guidance in cleaning ability, sanitation, and cleanliness of processing areas and prevention of microbial and chemical contamination.

A good Food Safety Program in your facility can be broadly thought of in two ways:
First: Reduce the chance for any hazardous material to become introduced into your product stream. Control them at the source. This requires a variety of programs, called Prerequisite Programs, which you should have in place. Your employees should be trained in them, and they should be followed. In addition, you should be checking frequently to ensure that they are being followed. Think of them as your SOP's, or Standard Operating Procedures. In other words: what things do you do, how you do those things, when you do those things, where you do those things, who does those things, and how do you know those things were done.
Second: If a failure occurs in one of your Prerequisite Programs and a critical hazard should become introduced into your product that could cause harm to a customer, how will you detect, and remove it before you ship the affected product? Or better yet, how will your business design a system that doesn't allow this to happen in the first place.
This is the purpose of a Hazard Plan, better known as a HACCP Plan. HACCP stands for Hazard Analysis and Critical Control Point. These plans have been mandated by the FDA for certain high-risk foods like juices and canned foods, although many other manufacturers follow a HACCP Plan because it is good business to not harm your customers, and because many retailers, wholesalers, and distributors require a HACCP Plan regardless of the product you make.
The two efforts mentioned above work best together. Relying only on your HACCP Plan while utilizing weak Prerequisite Programs is a recipe for disaster. For example, relying on a vision system to inspect finished product works best if the incoming load of hazards is infrequent. If chemically tainted product, broken glass, insects, etc. are being detected by the vision system, then the Prerequisite Programs upstream are in need of an overhaul. The possibility exists that some of these issues may pass through the vision system due to faulty maintenance, operator error, or any number of other reasons.
Prerequisite Programs can be varied depending on the facility and processes involved. The 12 most commonly found are: Facilities (clean, well laid-out, secure, weather proof), Suppliers, Sanitation, Pest Control, Employee Training, Specifications, Production Equipment, Personal Hygiene, Chemical Control, Warehousing and Shipping, Traceability and Recall.
You should have procedures or policies in writing for each of these, detailing what and how your company handles the areas of operation. Some may be brief, while others may require a set of written procedures that require step by step procedures and training. Signed off check sheets are important to serve as records of your sanitation activities. All Prerequisite Programs should list on the front page who is in charge and their job title, where the actual program manual or documents are located, who has revision authority, how often the program is reviewed, and which personnel are trained in the program.
Generally speaking, think of a hospital. We expect there should be no dirty dressings or bandages on the floor, utensils and equipment should be properly stowed, doctors wearing proper clothing, hand washing available, etc. That image in your mind is what your operation should be like. After all, you're making people's FOOD.
Upcoming Events
Impact Dakota Blog