24, August 2017
Food Safety Modernization Act (FSMA) - Why should I care?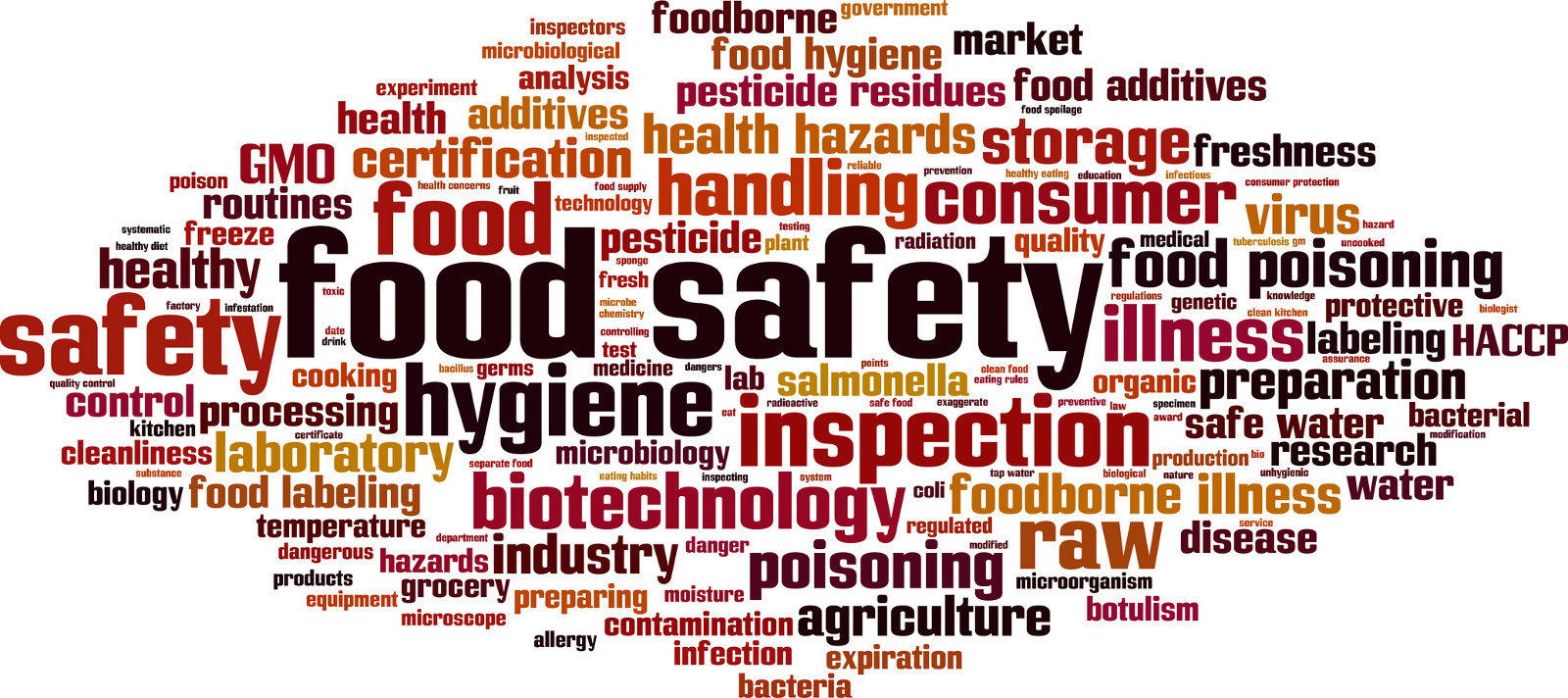 By Claude Smith, Montana Manufacturing Extension Center (MMEC)
Overview
Nearly 1 in 6 Americans get sick from foodborne illnesses every year. Approximately 3,000 die each year. The FSMA is intended to significantly reduce these mostly preventable occurrences in the food manufacturing industry. The FSMA is a sweeping law which was passed in 2011 and has given the FDA great responsibilities and enhanced jurisdiction. The FDA has worked with industry, manufacturers, trade groups, and the general public to publish a series of Rules which have the full effect of law. As these Rules have become published they have been set with deadlines for compliance. Exacting attention will be paid to risk and risk reduction throughout the processing steps. The goal is to identify all the possible ways in which food might become adulterated or rendered unsafe, and establish and adhere to control steps that mitigate those risks. The FSMA is law, signed by the President of the United States. Violations may be treated as criminal acts.
What is it?
THERE ARE 5 MAJOR ELEMENTS
Preventive Controls. FDA now has the mandate to require comprehensive, prevention-based controls across the food supply.
Inspection and Compliance. The legislation recognizes that inspection is an important means of holding industry accountable for its responsibility to produce safe food. FDA is committed to applying its inspection resources in a risk-based manner and adopting innovative inspection approaches.
Imported Food Safety. FDA has new tools to ensure that imported foods meet U.S. standards and are safe for our consumers. For example, for the first time, importers must verify that their foreign suppliers have adequate preventive controls in place to ensure safety, and FDA will be able to accredit qualified third party auditors to certify that foreign food facilities are complying with U.S. food safety standards.
Response. For the first time, FDA has mandatory recall authority for all food products. The agency has other new authorities that are also in effect: expanded administrative detention of products that are potentially in violation of the law, and suspension of a food facility's registration.
Enhanced Partnerships. The legislation recognizes the importance of strengthening existing collaboration among all food safety agencies—U.S. federal, state, local, territorial, tribal and foreign--to achieve our public health goals. For example, it directs FDA to improve training of state, local, territorial and tribal food safety officials.
THERE ARE 7 FOUNDATIONAL RULES
Preventive Controls for Human Food. Requires that food facilities have safety plans that set forth how they will identify and minimize hazards. Also REQUIRES that a Preventive Controls Qualified Individual prepares and verifies the facility food safety plan. That person must successfully complete a 3 day PCQI class. Fortunately, MMEC has a certified Lead trainer on staff and periodically offers PCQI classes as regularly scheduled events or in response to requests. Please check our website for upcoming classes, or contact us if you are interested in scheduling a class.
Preventive Controls for Animal Food. Establishes Current Good Manufacturing Practices and preventive controls for food for animals.
Produce Safety. Establishes science-based standards for growing, harvesting, packing and holding produce on domestic and foreign farms.
Foreign Supplier Verification Program. Importers will be required to verify that food imported into the United States has been produced in a manner that provides the same level of public health protection as that required of U.S. food producers.
Third Party Certification. Establishes a program for the accreditation of third-party auditors to conduct food safety audits and issue certifications of foreign facilities producing food for humans or animals.
Food Defense (intentional adulteration). Requires domestic and foreign facilities to address vulnerable processes in their operations to prevent acts intended to cause large-scale public harm.
Sanitary Transportation. Requires those who transport food to use sanitary practices to ensure the safety of food.
Compliance with these new rules will be phased in depending on company size.
Large companies with more than 500 employees need to achieve compliance in 2016.
Small businesses with less than 500 employees are due in 2017.
Very small businesses are defined with different sales levels depending on which rule, but for the Preventive Controls rule they are defined as having sales less than $1,000,000 annually.
The GMA has provided a reference sheet for Compliance Dates. It can be found
More information can be found at the FDA's FAQ here:
OTHER CONSIDERATIONS
Every manufacturer covered by FSMA will have to comply with some parts of the law. Some manufacturers may have to comply with most or all of the law. The Preventive Controls for Human Food Rule will probably have the biggest impact on most manufacturers, and as such, is considered the backbone of FSMA.
If you have a Hazard Analysis and Critical Control Points (HACCP) plan you are part-way to compliance with the Preventive Controls Rule, but you are NOT compliant. The Preventive Controls for Human Food Rule will require your HACCP Plan to be updated and enhanced. If you do NOT have a HACCP Plan, the MMEC strongly recommends that you put one in place immediately. It will serve as the backbone for your Preventive Controls Food Safety Plan.
Implementing HACCP is an intense and time-consuming process. Implementing Preventive Controls is even more time-consuming. It is important that you start early.
Impact Dakota will be offering a PCQI Workshop October 24-26, in Bismarck. Click here for more information or to register.
About the Author: Mr. Claude Smith is the Food and Process Specialist for the MMEC and he brings more than 30 years of food manufacturing experience to this important role. Claude is an expert on HACCP and is a FSPCA (Food Safety Preventive Controls Alliance) certified Lead Instructor in Preventive Controls for Human Food.
Upcoming Events
Impact Dakota Blog