24, May 2017
Four More Marketing Action Items for Manufacturers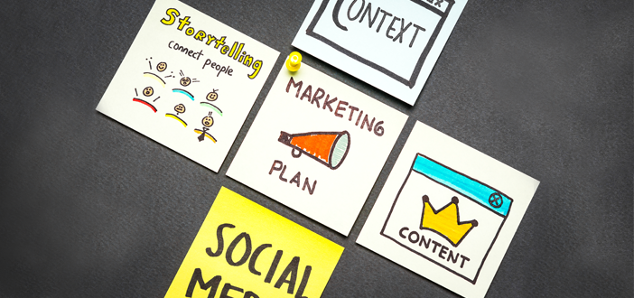 Are you frustrated with the number of leads in your pipeline? Are you unsatisfied with the lack of brand awareness for your organization? If you answered "yes" to either of these questions, you have opportunities to leverage your marketing efforts.
Getting your products in front of your target audience is critical to achieving sustainable growth. Although larger competitors may have bigger budgets, small- and mid-sized manufacturers can remain competitive and drive sales growth through strategic marketing initiatives.
In February, we published a blog entry called Four Marketing Action Items for Manufacturers. We explored key steps manufacturers can take to improve their marketing outreach efforts:
Establish a marketing strategy
Update your website
Embrace social media
Rework your e-mail marketing communication
Manufacturers can always benefit from tips on how to develop a continuous pipeline of new sales to achieve growth, so here are four more ways your business can better enhance brand awareness and generate new leads.
1. Develop Valuable Content Pieces
In today's competitive environment, people are constantly looking for valuable information. By developing valuable content, you can make some serious inroads with your target audiences. Helpful content isn't your sales pitch and information about your company, products, and services, it's about helping your customers navigate their business challenges and guiding them towards finding solutions to their problems. Here are some examples of content that you can develop:
Checklists – Simple checklists that provide tips or "how to" information for your target audience is a great way to connect with leads. They'll view you as the subject matter expert who provided guidance on a particular topic.
Infographics – Infographics are a way to visually highlight information, facts, and data. They're creative and are typically used as an online marketing piece. You can view examples of NIST MEP infographics for reference.
White papers – A white paper is a more authoritative piece that helps your readers better understand a topic or solve a problem. They convey important industry information, share relevant data, or show the results of a study.
eBooks –These are smaller online books about a particular concept or topic. They typically include visuals and are more casual or informal than white papers.
These types of content pieces take longer to develop, but have the potential to generate leads for your business.
2. Launch a Blog
Blogging has become an increasingly important part of a company's marketing strategy. Blogs can help you significantly increase traffic to your website. Blogs consist of numerous entries on topics which are important to your target audience, so it can also help you establish industry credibility. To launch a blog effectively you will want to:
Establish a Schedule – Quality is more important than quantity in the world of blogging, but shoot to have about one new blog entry a week. This will keep readers coming back for more. If it helps, divvy up entries between staff members based on their area of expertise and assign a manager to keep up with the schedule and review all content.
Set a Content Strategy – Don't be "sales-y" with your blog entry. Select topics that are of genuine interest to your prospective clients.
Keep it Simple – Instead of being formal, it's okay to be more conversational with your blog. Write the way you speak, and keep your content straightforward. Be engaging by asking questions in your entries and encouraging feedback.
Include Links – In your blog entries, include hyperlinks to other relevant pages on your website. This is a good opportunity to drive prospects to pages with your products and services.
Blogging can help you consistently provide fresh content for your website and attract individuals who are searching for information. Try launching a blog to boost your online presence.
3. Focus on Search Engine Optimization (SEO)
SEO uses techniques to help your website rank higher when people search for terms in various search engine sites. When your prospects are typing in key terms and phrases related to your products, parts and services, you want your website to rank higher than your competitor's.
SEO is technical and complicated, but one of the biggest drivers is consistently high quality content for your website. The words you include on your pages will help determine if your website gets found. However, there are other factors such as the location of your keywords in your content, the usage of headers on your page, title tags, meta descriptions, inbound links to your pages, and more. Consider setting a budget for paid search to complement your SEO initiatives.
4. Include Videos in your Marketing Mix
Videos can be an effective way to visually demonstrate the power of your products and convey your company brand. Did you know that YouTube is the second most frequently used search engine on the Internet, after Google? Whether you have someone in-house who can manage creating videos, or if you use the services of a vendor, use your videos to convey your brand.
The topics for your videos will depend on your specific business needs, but they should have a purpose. If you're looking to create a video, you should be able to answer the question, "How does this help my customers or prospects?" Showcase what makes you unique, but don't try too hard to be funny or meaningful if it's not a natural fit for your company culture. Your videos should also have a "call to action" at the end so viewers have a next logical step after watching. And after your video is created, promote it across multiple marketing channels including your website, social media sites, and e-mails if appropriate.
Connect with the MEP National Network
The MEP National Network is a public-private partnership providing business services to small and medium sized manufacturers across the country. Services offered by MEP Centers help manufacturers in various capacities, and include business growth efforts such as the development of sales and marketing strategies.
About the Author: Kari Reidy. Ms. Reidy leads the NIST MEP Marketing and Communications team. This team oversees the messaging and outreach efforts focused on highlighting MEP accomplishments and positioning the program as a resource for manufacturers.
This article originally appeared on the NISTMEP Innovation Blog. http://nistmep.blogs.govdelivery.com/four-marketing-action-items-manufacturers/
Upcoming Events
Impact Dakota Blog