30, August 2018
How to Get Students to Your Manufacturing Day Event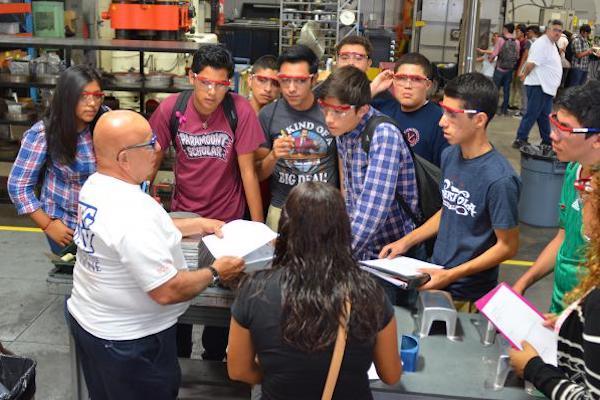 Each year, Manufacturing Day gives nearly 300,000 youth and their parents a powerful opportunity to see firsthand how they can create a bright future for themselves and their community through a career in modern manufacturing. Thanks to impactful events held by thousands of manufacturers across the country, those efforts are working.
A significant contribution to this generation-inspiring process that any MFG Day Host can make is to invite students, teachers and parents to their event.
With school now back in session across the country, it's the perfect time to reach out to educators to discuss having their students attend your MFG Day event. It's best to start by talking to people you know — or can get a reference to — at a local school.
If you don't have contacts of your own, take a look at this sample school letter, which can also be found in the MFG Day Host Toolkit. The letter should give you a sense of how to propose bringing a student group to your MFG Day event and can certainly be used as the basis for your own, personalized letter.
For more tips on how to get students to your MFG Day event, visit the mfgday.com blog.
Upcoming Events
Impact Dakota Blog