28, December 2017
Impact Dakota is taking commitments for 2018 LECP Sessions
Impact Dakota is now taking commitments for the 2018 LECP sessions. If you are interested in participating or learning more, please contact Brad at 701-354-0980 or bradb@impactdakota.com.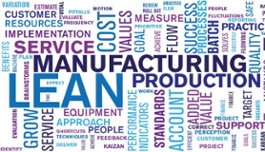 Lean Certification is an evolutionary journey where your knowledge and experience work together to create a depth of expertise upon which you can keep building. It weaves innovative ways of thinking and doing business with real-world applications and results. Lean Certification not only helps you attain the knowledge, it validates it. It is the only nationally recognized Lean Certification program; using standards developed and judged by the Society of Manufacturing Engineers (SME) in partnership with Association for Manufacturing Excellence (AME) and the Shingo Institute.
These sessions will meet approximately eight times over three-four months covering all the major tools and elements of Lean Enterprise.

Specifically, you will learn about and be able to immediately apply:
Principles of Lean Manufacturing (Lean 101)
Workplace Organization (5S)
High Performance Teams & Kaizen Facilitation
Standardized Work
Quick Changeover
Total Productive Maintenance
Managing Flow
Principles of Cellular Manufacturing
Value Stream Mapping
Root Cause Analysis and Problem Solving
Please click here for more information about the program.
Upcoming Events
Impact Dakota Blog