5, September 2018
Manufacturers Increase Efforts to Woo Workers to Rural Areas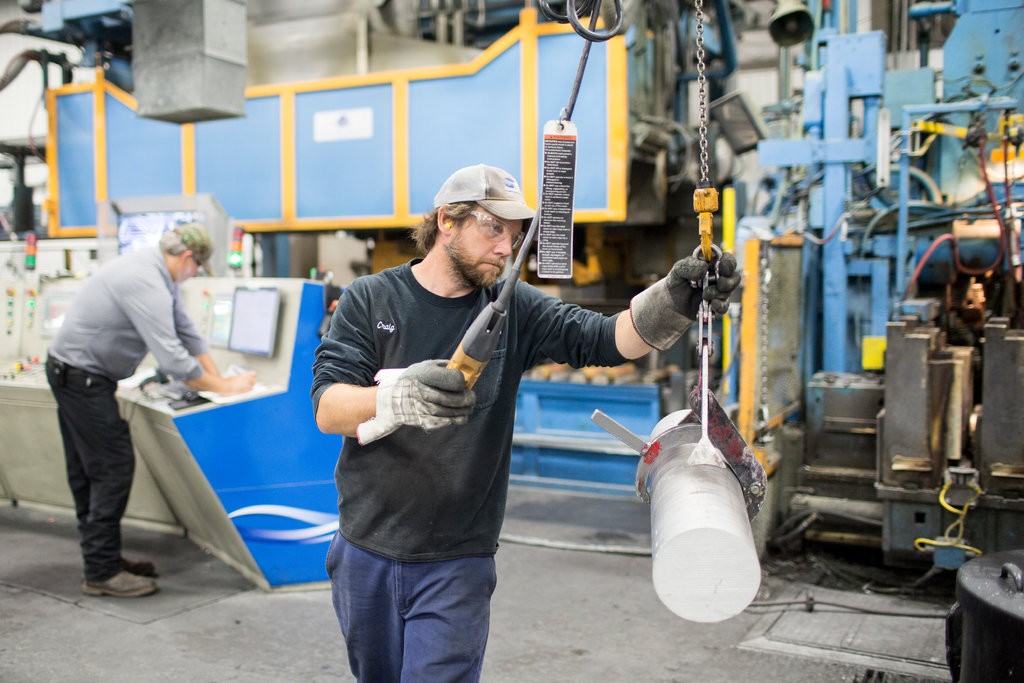 Craig Klug, an extrusion press operator at Alexandria Industries in Alexandria, Minn. The component manufacturer, with about 550 employees, is facing a shortage of workers to fill skilled and unskilled positions. (Credit Jenn Ackerman for The New York Times)
They call it the "Not So Heavy Metal" tour. It's a lighthearted effort by Minnesota-based Alexandria Industries to introduce middle and high school students — as well the general public — to manufacturing.
While the name is humorous, it belies an issue that is anything but. The component manufacturing company, with about 550 employees roughly two hours north of the Twin Cities of St. Paul and Minneapolis, faces an acute problem affecting many rural manufacturers: a shortage of workers to fill skilled and unskilled positions.
The company, which supplies manufacturers in the medical, automotive and defense industries, among others, has at least 50 unfilled jobs, and its predicament is not unusual.
"It doesn't matter whether the company is in Michigan, Wisconsin, Texas or Pennsylvania," said Tom Schabel, the chief executive of Alexandria Industries. "One of the top issues is the difficulty of finding people."
Upcoming Events
Impact Dakota Blog