14, September 2017
October 6, 2017 is Manufacturing Day!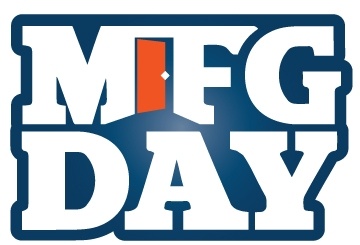 Manufacturing Day is a celebration of modern manufacturing meant to inspire the next generation of manufacturers. Although October 6th is designated as Manufacturing Day 2017, any day can be a Manufacturing Day!
Mark your calendars to be a part of this year's Manufacturing Day events. Last year, manufacturers across the country held events celebrating manufacturing and building greater awareness of manufacturing as a career choice.
Companies and community organizers should plan their events on the date that works best for them and their community. All events should be registered on the Manufacturing Day website, no matter when they are scheduled. Only registered event hosts will have access to all of the free event planning and execution resources created by the national co-producers.
Please click here to register your event, or for more information.

Upcoming Events
Impact Dakota Blog