22, February 2023
Rodney Reddic: Helping Texas Manufacturers Succeed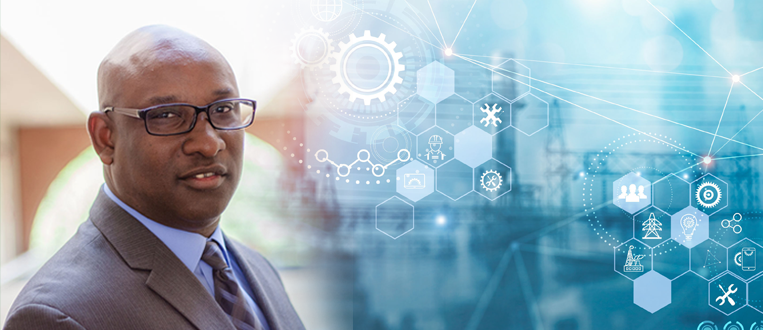 This blog is part of a series for Black History Month to celebrate and share the stories of Black American manufacturing leaders.

For more than 20 years, Rodney Reddic has been with Texas Manufacturing Assistance Center (TMAC), the Texas Manufacturing Extension Partnership (MEP) Center. He currently serves as TMAC's Interim Executive Director. He has more than 30 years of experience working in the Texas manufacturing industrial base. His expertise includes providing industrial engineering and business consulting services to a wide variety of industries.
The start of his manufacturing career
Reddic grew up in rural east Texas where he worked in his family's furniture upholstery and refinishing business. After graduating from a small high school in New London, Texas, Reddic received an academic scholarship to Texas A&M University, College Station. He started out in electrical engineering but changed majors to industrial engineering based on conversations with his roommate's father.
After college, Reddic started his manufacturing career in 1991 with a company in Houston, Texas. There, he was exposed to thermoelectric technology, which the company used to develop a line of coolers for the trucking industry. "It was fascinating to see how two dissimilar metals could be brought together with a current running between them – producing a hot and cold side based on the current direction," says Reddic.
Why is manufacturing important?
According to Reddic:
"Manufacturing is the lifeblood of the U.S. economy, and for too long we have watched manufacturing disappear. It is encouraging to see leadership taking note of just how important manufacturing is to the overall resiliency of our nation. With the passage of the CHIPS Act and other recent legislation, U.S. manufacturing once again has a bright future.
The manufacturing field provides great opportunities for youth today with the advanced manufacturing technologies being developed and implemented. Manufacturing is a priority in the U.S. We need the next generations to embrace these opportunities in order for us to continue being a world superpower."
Helping manufacturers succeed
Reddic enjoys helping manufacturers make improvements that streamline their production processes and eliminate unnecessary activities. He especially enjoys working with companies to develop new plant layouts. Improving processes also improves work quality of life for employees. Reddic feels deeply about the importance of TMAC's mission and the work of the entire MEP National Network. He looks forward to continuing his service to TMAC and helping Texas manufacturers succeed.
Reddic's story is just one of many from across the MEP National Network that highlights the profound impact Black Americans have on the manufacturing industry and their communities. Black Americans such as Reddic are a vital source of manufacturing talent and are as integral to American manufacturing as manufacturing is to America.

Blog originally appeared here.
Upcoming Events
Impact Dakota Blog