8, June 2022
Technology Transfer Acceleration by the MEP National Network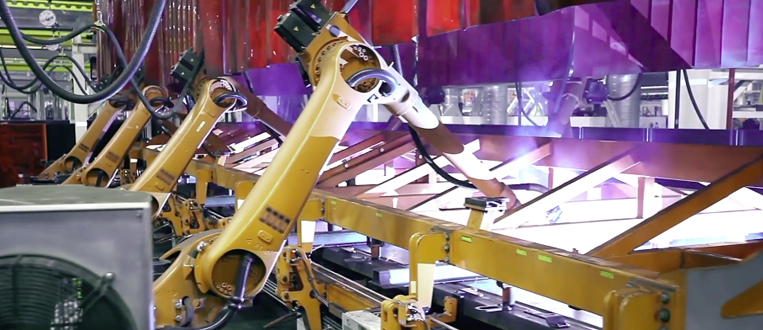 By: Brian A. Weiss
From my standpoint, technology transfer is not easy, especially when attempting to introduce a new capability or technology into the manufacturing sector. Smaller manufacturers in particular present unique environments and challenges that must be appropriately understood if the transfer is to be successful.
NIST researchers have an ally that makes technology transfer less daunting — NIST's Hollings Manufacturing Extension Partnership, also known as MEP. The MEP National Network™ comprises NIST MEP and MEP Centers located in all 50 states and Puerto Rico, the MEP Advisory Board, MEP Center boards, and the Foundation for Manufacturing Excellence, as well as more than 1,400 trusted advisors and experts at approximately 450 MEP service locations. The Network's state-based Centers are hubs where small and medium-sized manufacturers can connect with government agencies, trade associations, universities and research laboratories, state and federal initiatives, and a host of other resources to help them grow and innovate.
In the nearly 10 years I've been performing manufacturing research, I've been fortunate to meet many members of the manufacturing community including manufacturing researchers, technology developers, technology integrators, and manufacturers themselves. I am grateful for all these relationships, some of which have led to formal collaborations. Before I started working with the MEP National Network, I tried to build up my own network of manufacturing community members. However, I happily discovered firsthand that the MEP Network was a force-multiplier that could reach a much vaster swath of the manufacturing community at a much faster rate than I could realistically achieve by myself.
Manufacturers Speed Real-World Research
Several years ago, I invented the Position Verification Sensor (PVS), which, when paired with its test method — Identification and Isolation of Robot Workcell Health Degradation — enables monitoring of the health of a robot workcell by measuring how well it repeats its movements and providing pass/fail feedback on the presence of errors. While I'm still evaluating the sensor and test method in the lab, I realized when I developed them that my research could be accelerated by getting input from the manufacturing community. I knew the community could offer perspectives on the work that I wouldn't get in my lab. The challenge I faced was effectively transferring the PVS technology from NIST to the manufacturing community.
Upcoming Events
Impact Dakota Blog