3, February 2017
The Importance of ISO Certification and New Standards for Manufacturers
ISO certification has been the "talk of the town" for various manufacturers. The topic has been particularly popping up because for the first time since 2008, the ISO 9001 industrial and commercial standards are being upgraded. These standards are reviewed every five years, and this review is extremely important as changes to the marketplace occur.
About ISO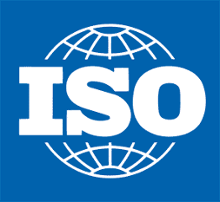 ISO standards are developed and maintained by the International Organization for Standardization (ISO), which exists as a non-governmental organization headquartered in Geneva. ISO has more than160 national members. While ISO standards are completely voluntary, over 1.2 million organizations are certified to ISO 9001 standards, and it's good to know whether or not your business is one of them.
If your company isn't certified, you should consider achieving certification. While the benefits of compliance are neither simple nor instantaneous, there are many pros to receiving a certification. For any companies wishing to level the playing field when entering new markets, ISO certification is a great start. It shows that your company meets universally recognized specifications, ensuring that your products and services are of a good quality, safe and reliable.
In certain countries, ISO standards have become market requirements in areas like quality management systems and freight container dimensions. If you're looking to embrace exporting, you should particularly pursue this issue. If you are already ISO certified or are considering, keep the latest upgrade in mind.
Most documents developed by ISO are copyrighted, and as a result, ISO charges for those documents. Some other standards, however, are made freely available through the U.S. National Committee and the International Electrotechnical Commission.
Obtain Certification with Impact Dakota's Assistance
Impact Dakota can help you to design an ISO compliant quality program tailored around your existing quality system and business needs. Developing your program involves a four-pronged approach.
For more information about our ISO services, click the button below.
About Reza Maleki
Reza Maleki has 28+ years of professional experience which includes teaching in four universities and working as a consultant with diverse manufacturing companies in Minnesota, North and South Dakota, Wisconsin, Michigan, and Tennessee. In addition to manufacturing, Reza has also worked with other businesses such as health care, distribution and warehousing, insurance, library services, and food processing. Reza has used as many opportunities as possible to tour different businesses which includes more than 900 visits to 280 + companies.
Image Found On: Iso.org
Upcoming Events
Impact Dakota Blog