11, April 2023
The Importance of Supply Chain Connectivity to Grow Your Business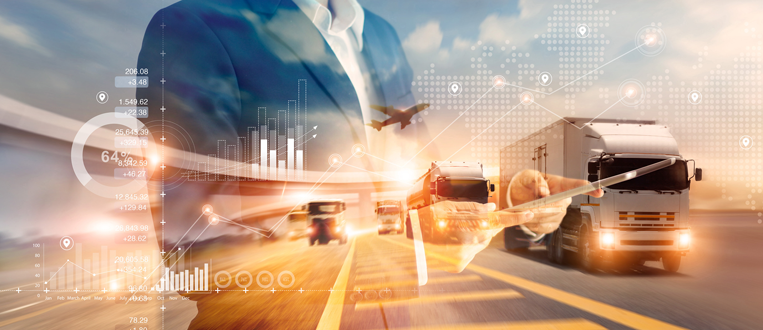 Credit: iStock/ipopba

By: Robert Mazzucka
Manufacturing has always had an element of matchmaking at its core. As a supplier, you want to be found quickly by original equipment manufacturers (OEMs), prime contractors, and tier one and two suppliers. Buyers want to find companies capable of doing their work.
The ability for manufacturers and suppliers to connect has never been more important. The domestic supply chain is quickly evolving due to advanced manufacturing breakthroughs and growing demand for electric vehicles, solar batteries and other high-tech innovations.
Connectivity will also be essential for small and medium-sized manufacturers to capture some of the huge business development opportunities throughout the supply chain coming with major government projects, such as:
CHIPS and Science Act: $280 billion to bolster semiconductor capacity, catalyze research and development, create regional high-tech hubs, and develop a bigger, more inclusive science, technology, engineering and mathematics (STEM) workforce.
Infrastructure Investment and Jobs Act: $1.2 trillion for projects ranging from roads and bridges to broadband, power grids, airports and more.
New Jersey's Offshore Wind Project: $8 billion to create the New Jersey Wind Port, the nation's first offshore wind-marshaling port for energy creation, which will create an estimated 8,000 to 10,000 new jobs.
Increased awareness of opportunities and capabilities within supply chains gives manufacturers a competitive advantage.
The cautionary tale of PPE production and acquisition during the pandemic
The massive demand for personal protective equipment (PPE) early in the COVID-19 pandemic offers a cautionary tale. Opportunities in your backyard – and nationally – may not be visible unless you are connected to the right supply chain platforms.
When the pandemic began, I was the Program Manager for the SMART Congressional Initiative-Covid Task Force based in New Jersey. I was responsible for acquisition of PPE for more than two dozen federal agencies. At the time, the vast majority of PPE used in the U.S. came into California ports from Asia. As the pandemic set in, the PPE acquisition process quickly broke down. I made a number of trips to California in hopes that would improve our acquisition efforts. Unfortunately, being close to the California ports did not help, and we had less than a 2% success rate in acquiring the much-needed PPE.
Despite the government's rapid response program, there was little knowledge of capabilities among the domestic manufacturing sector. I eventually learned there were more than 200 companies in New Jersey capable of producing PPE. Having this information a few years ago could have saved a lot of time and money. I would have concentrated my efforts to acquire PPE through these New Jersey companies.
Now, with lessons learned, we are in the process of growing our national database of suppliers. This is being coordinated in each state through local MEP Centers. So, let's not make the same mistake ever again. We now have systems in place that will help capture opportunities to build the domestic supply chain.
Supplier scouting and databases can be powerful tools for growth
The MEP National Network's Supplier Scouting service was expanded due to the pandemic and can be applied on a national, regional or local scale. With extensive relationships and knowledge of U.S. manufacturing capabilities, Supplier Scouting identifies manufacturers with appropriate production and technical capabilities and connects them with the supply chains of larger companies and government agencies. In addition, suppliers are identified and connected with purchasers, responding to the specific needs of individual companies or agencies. MEP Supplier Scouting helps OEMs and government agencies identify new suppliers that can produce hard-to-source items.
MEP Centers can support vendors, materials or technical searches by identifying:
Technical and process capabilities
Production capacities
Proficiency to make products
Ability to pivot production to critical supplies
Many MEP Centers have partnered with private entities to create in-state and national database platforms. The largest, the CONNEX Marketplace, now has a database of more than 140,000 manufacturers. MEP Centers can use these database platforms to find suppliers and fulfill requests issued through the supplier scouting service.
Here are how database platforms generally work:
For suppliers: They build a profile to share their North American Industry Classification System (NAICS) and Standard Industrial Classification (SIC) codes, equipment, capabilities, services, certifications, location, hub zone, Small Business Administration classification, and more to help buyers in the vetting and supplier selection process.
For buyers: They submit requests for information, requests for proposals, requests for quotes, and more. Qualifying suppliers are notified, applicants are vetted, and the best match is brought to the buyer.
Buyers and sellers connect directly through the platforms, which allows big manufacturers to search and find you according to your unique capabilities and what you can produce, not just what you have built in the past. It also allows you to easily search and discover large manufacturer needs.
Key to unlocking domestic capabilities: The supplier identification project
John Kennedy, the CEO of the New Jersey Manufacturing Extension Program (NJMEP), has an extensive background in manufacturing. A former manufacturing business owner, John has a doctorate in industrial engineering, and his research focused on production, inventory and supply chain. When John learned about New Jersey's Offshore Wind (OSW) project coming to the state, he did what comes naturally to engineers – he developed a comprehensive matrix and roadmap for connecting stakeholders.
As details emerged for the New Jersey OSW project, John and his team broke down the approximately 8,000 parts in a wind turbine (bushings, electronics, fasteners, etc.), and cross-referenced those with New Jersey manufacturers' NAICS codes. He then looked at which companies in New Jersey could supply those parts. This exercise identified 1,464 New Jersey manufacturing companies that might be able to do business with OSW.
He has created a model for how to connect suppliers and buyers:
Phase 1: Identify and outreach. A stakeholder must invest the time into breaking down an opportunity that yields a qualified list of prospects.
Phase 2: Engagement. Conversations about opportunities and capabilities will expand possibilities. For example, an initial breakdown may show there are three NAICS codes that might align with a manufacturer, but a conversation reveals that the manufacturer could easily adapt to five or more codes.
NJMEP continues to work closely with the state governor's office, the Manufacturing Caucus and the New Jersey Economic Development Authority in leading the New Jersey supply chain on key areas like offshore wind power generation.
Supply chain connectivity has many potential impacts
Government projects to boost the evolving domestic supply chain will present more and more opportunities for small manufacturers. While you may not manufacture components for semiconductors, every new fabrication plant will need doors, windows, manufacturing equipment and other infrastructure. There is plenty of incentive to become part of supply chain platforms, for example:
In New Jersey, the OSW project will require equipment beyond wind turbines, such as transfer stations, containers, cabling, and thousands of other components, parts and general construction.
Your state may have set-aside programs for manufacturers in certain categories, which could provide an even greater opportunity to capture new business.
As the domestic supply chain evolves, regional specialty clusters will emerge related to raw goods, production and distribution. This is yet another opportunity for small manufacturers to raise their visibility for new business.
These clusters and capabilities will make it easier for in-state agencies to prioritize resources, such as building a talent pipeline. The CHIPS and Science Act is an opportunity to grow the pipeline for optics and photonics, and the OSW project will need welders, among many other specialties.
Another advantage to increased connectivity with your supply chain is that you are helping mitigate risk during emergencies and disruptions. Being part of an effective database or network means you are easily identified as an alternate supplier that can help manufacturers improve their supply chain diversity and resiliency.
Your local MEP Center can help
Your local MEP Center can work side-by-side with you to use the MEP Supplier Scouting service and database networks to increase your supply chain connectivity. If you are a manufacturer, let's talk.
Blog originally appeared here.
Upcoming Events
Impact Dakota Blog