24, October 2022
The MEP National Network Responds to Urgent Need for Medical Supplies in Wake of Hurricane Ian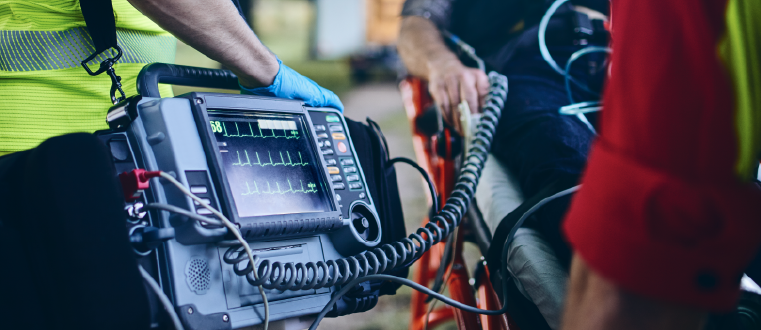 Credit: iStock/Chalabala

By: Micah "Doc" Daugherty and Mike Aller
FloridaMakes, part of the MEP National NetworkTM, received an urgent request in the aftermath of Hurricane Ian, which hit Florida as a Category 4 hurricane on Sept. 28, 2022. The storm destroyed buildings and roads, and left many people without power and water. The call to FloridaMakes came from CDR Maguire, a company that provides disaster health and medical services. They needed help locating defibrillators and related accessories, some likely hard to source, as they set up field hospitals in southwest Florida. The request was urgent – the items were needed within 48 hours to help evacuees in need of medical attention.
FloridaMakes immediately mobilized, despite having no power or internet. They reached out across the state and the country, using every available resource to locate the needed equipment. In less than a day, FloridaMakes received a flood of responses, including an introduction from the Massachusetts MEP to Zoll Medical Corporation, a company that manufactures the needed defibrillator systems.
Zoll and CDR Maguire arranged for immediate procurement and delivery of the equipment for deployment in Southwest Florida. This nearly $2 million procurement was executed in record time. CDR Maguire has a huge task ahead of them, as the hurricane completely destroyed several hospitals and the need for medical services is high. With the help of FloridaMakes and Zoll Medical Corporation, CDR Maguire is now better equipped to serve people impacted by Hurricane Ian in Florida.
Finding Domestic Suppliers
MEP Centers across the country help match needs like CDR Maguire's with the domestic manufacturers that can meet them. Supply chain disruptions have led to a greater demand for this supplier scouting service.
At no cost, local MEP Center staff can scout for domestic manufacturers that have the capacity, capability and interest to meet immediate needs. Results are aggregated from input provided by MEP Centers across the nation and sent to the requesting MEP Center so they can start a dialogue with the potential suppliers. MEP Centers facilitate these company interactions.
The MEP National Network has served U.S. manufacturers for more than 30 years. MEP Centers have access to more than 1,400 trusted advisors and experts across the country, with an MEP Center in every state and Puerto Rico. The extensive knowledge and relationships among MEP Center staff make successfully sourcing domestic products and capabilities possible. These connections enable MEP Centers to make connections and deliver resources that literally save lives.
Your Local MEP Center Can Help with Domestic Sourcing
Your local MEP Center can help you find domestic products and capabilities, whether it's for immediate problem-solving or growing your business. MEP Center staff have the technical industry knowledge, expertise, market understanding and network connections to support your efforts.
Manufacturing opportunities are found where operational capabilities meet potential prospects' needs. Contact your local MEP Center to get started.
Blog originally appeared here.
Upcoming Events
Impact Dakota Blog