1, March 2023
Transformational Change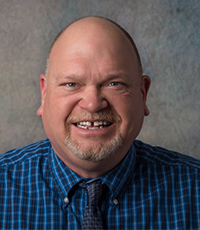 My name is Gordon Court, I am the Business Development/Account Executive with Impact Dakota. I started with Impact Dakota in October of 2021 and there are many exciting changes and great things happening at Impact Dakota.
Many manufacturing companies, in North Dakota, are having record sales and deliveries as we are digging out from under the last few years. They are getting back to "Normal", but many still struggle with supply chain issues, workforce issues and fighting fires every day. Some we have heard from are sleeping in their offices and spending 50 or 60 hours trying to get everything done. When you are that busy, you often spend most of your time mopping the floor instead of turning off the faucet.
Impact Dakota is THE Transformation Change Resource for manufacturers in North Dakota in the areas of:
Business Excellence Optimization – Strategy, Structure, People, Methods and Tools, Metrics and Communication

Process improvements including LEAN High performance manufacturing and workforce maximization

Plant Layout and design/Expansion/Automation preparation

Quality Management Certifications such as ISO9001/AS9100

Food Safety training and certifications in HACCP, PCQI, and SQF

Workforce Safety training opportunities – OSHA 10, OSHA 30 and Forklift Training etc.

Cyber Security (NIST 800-171, CMMC)
We offer a no-cost self-assessments in nearly all of these areas for companies with a Manufacturing NAICS Code and can help update the NAICS Code if needed.
We offer training and rapid improvement events to embed the learning with the company's teams which are impactful and fun.
Recent customers have shown major improvements in sales and production throughput with no added people or equipment directly related to the work Impact Dakota did with them. Impact Dakota - Impact Dakota Success Stories
What Makes Us Different? As a 501C3 and North Dakota's NIST MEP-approved Center, Impact Dakota's mission is to positively impact business results of manufacturers. We are measured by the economic impact we provide to the North Dakota companies we serve, which means, your success equals our success. Since 2001, we have helped North Dakota manufacturers generate $411M in New Sales, $114M in Cost Savings, 3891 in New Jobs created or Jobs Retained, and $217M in New Investments and we would love to invest in you.

You can find out more about how Impact Dakota can help your company here. https://www.impactdakota.com/ or click this link Impact Dakota Straight 6 - YouTube to view a 4 minute video showing the Impact Dakota Business Excellence Optimization Model and how it can help your company achieve its goals this year with less people, less wasted raw material, and less firefighting.

My motto for this year is "Let's see what you can be in 23."
Thanks and I look forward to hearing from you.
Upcoming Events
Impact Dakota Blog