22, September 2017
What's the Big Deal About Manufacturing Day?
by Micki Vandeloo, GPC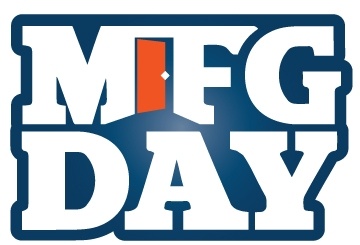 If you are on social media and have any members of the manufacturing community in your network, you likely have had your news feed flooded with organizations promoting their Manufacturing Day activities. In my news feed on LinkedIn this morning, I had four posts related to Manufacturing Day, and that was before I even started to scroll down my homepage!
So, what's the big deal? We all know about the workforce skills shortage that exists in manufacturing and is getting worse by the day. Mike Rowe and others are on news show after news show talking about the need for young people to embrace trades as career choices. And, should we really be concerned with taking students on plant tours when there is so much going on in the world? Where are our priorities???
Our priorities are very well placed, thank you very much! Manufacturing Day, in my very humble opinion, is the best thing to happen to workforce development since apprenticeships were offered to tradesmen back in the old days.
Here are three reasons why Manufacturing Day is a big deal, indeed:
It provides choices for the next generation workforce. For far too long, schools have prioritized test scores over really engaging kids in learning. As a result of budget cuts and funding tied to standardized test scores, hands-on programs that used to lead students to manufacturing and other trades have gone by the wayside. Schools owe it to students to provide exposure to all career choices, not just expose them to subjects that will result in college admission and higher test scores.
It is good for the manufacturing community. As I discussed in last week's article, community matters! And the manufacturing community is strengthened by Manufacturing Day. Manufacturers collaborate with other manufacturers, economic developers, community organizations and educators for Manufacturing Day programs. All organizations get exposure and bring their individual strengths to the table to provide a valuable experience for students. We certainly don't see too many times when there is such a strong collaborative push to expose students to potential career paths!
It changes perceptions. Last year, I took a group of students on a plant tour through the manufacturing facility where I worked. While the students weren't real vocal (as many teenagers tend not to be when in the presence of adults), their faces told me they were surprised by what they saw. Manufacturing has long been portrayed as a dirty, unsafe career. What these students saw was a brightly lit environment, with cool automation and employees who did their jobs proudly and weren't covered in soot. This type of exposure changes students' perceptions and that is what will reduce the workforce skills gap.
Yes, Manufacturing Day is a big deal. If your company is not participating, why not? If your community doesn't have Manufacturing Day activities, ask why. It will take a continued grassroots effort to grow Manufacturing Day, and we can all play a part in making this happen!
President, Lakeview Consulting, Inc.
Upcoming Events
Impact Dakota Blog