19, September 2022
Yes! Employee Retention Is Possible!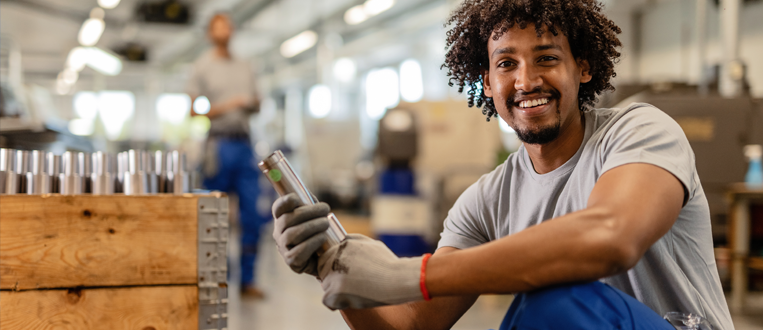 Credit: iStock/Drazen Zigic

By: Robert Fangmeyer
Is your organization, like so many others today, struggling to recruit and retain a well-qualified and high-performing workforce? Are your workers excited to be a part of your team and motivated to serve your customers? Do they care for one another and the success of your business?
Or do you feel like they are just going through the motions and punching the clock, unhappy, disengaged and eager to find something else?
If you think your workforce is more like the second example, you probably already know you have a problem. You have likely been dealing with high(er) levels of employee absenteeism and turnover; maybe more accidents, injuries and workers compensation claims and perhaps even an increase in product and service defects, customer complaints and loss of business.
But what can you do about it? You may have tried putting in a break room, hosting happy hours, recognizing the employee of the month, or even raising wages and salaries a bit, but none of it seemed to help — at least not for very long.
Our world has changed dramatically over the past two-and-a-half years. And so have the needs, desires and expectations of the people you hope to hire and retain. If you haven't tried to understand how these changes affect your people and their satisfaction with their overall work experience, now would be a really good time to do so.
To help organizations of all kinds improve their ability to recruit and retain great workers, the Baldrige Performance Excellence Program and the U.S. Department of Commerce, in partnership with the U.S. Department of Labor and around 60 industry representatives, developed the Job Quality Toolkit.
"Wow! I have a great job! I think I will quit and go somewhere else."
–No One, Ever
The toolkit is derived from the globally emulated Baldrige Excellence Framework and incorporates insights from numerous job quality experts. The toolkit describes eight key drivers that influence how workers perceive the quality of their jobs, which of course impacts their satisfaction with and commitment to those jobs. It also offers suggestions for strategies and actions and provides resources that can help you move the needle on those drivers and improve the quality of the jobs you offer, and ultimately increase worker retention, productivity and the success of your business.
No organization has the resources to implement all the strategies and actions in the toolkit. It also is not necessary. Prioritize the ones that work for your organization.
No organization has the resources to implement all the strategies and actions in the toolkit. It also is not necessary. Prioritize the ones that work for your organization.
You need to know that the relative importance of those eight drivers, which include pay, benefits, organizational culture, job security, and working conditions, among others, will vary across employee groups, organizations and even across industries. Therefore, a critical step is ensuring you understand what your workers need, expect and desire before making significant changes.
It is also important to understand that sometimes the missing ingredient to your mix of strategies and actions to enhance job quality is not something that necessarily will cost a lot of money. Among the top reasons people have quit their jobs in the past two years are not being respected and not feeling care and compassion from leadership.12
So, what are you waiting for?
Download your free copy of the toolkit now. It is short and easy to read.
Think about those eight drivers and the various strategies and actions.
Talk to your people.
Try to get a baseline on their perceptions of the quality of their jobs or, at the very least, identify your current level of attrition.
Show them you care about their needs and desires.
Get your workers involved in the process to identify potential changes.
Make a plan.
Take action.
And measure the results.
If you are a manufacturer and would like assistance in using the Job Quality Toolkit, reach out to your local MEP Center. The MEP National NetworkTM has successfully offered guidance on developing attractive benefit packages and implemented mentorship programs. They will be happy to help. You can learn more about how the MEP National Network has applied these drivers to real world manufacturing challenges with this infographic.
If you would like to share feedback on the toolkit or an example of how you have improved the quality of your jobs and the impact the toolkit has had, please send your remarks to jobquality@doc.gov.
If you would like more information on how to get started using the Baldrige Excellence Framework itself, reach out to your local Baldrige-based program.
Blog originally appeared here.
Upcoming Events
Impact Dakota Blog