Food Safety - PCQI Training August 2019
08/21/2019 8:30 AM - 08/23/2019 12:00 PM Canad Inn - Grand Forks ND
Registration Deadline: August 12th
Food Manufacturing Facilities —
FDA Food Safety Modernization Act (FSMA)
Preventive Controls for Human Food Training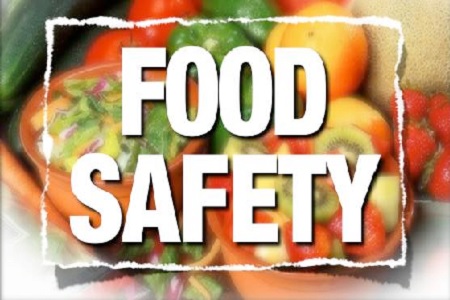 The FDA Food Safety Modernization Act (FSMA) is the most sweeping reform of our food safety laws in more than 70 years and compliance dates for some manufacturers took effect in September, 2016. Depending on size of the business, compliance for other businesses will be required in either 2017 or 2018. Only the very smallest manufacturers will have modified requirements. Rules have been issued that will help produce farmers, manufacturers, transportation companies, and food importers to take steps to prevent food safety problems before they occur. You can review the FSMA here.

One of the most significant new rules is the Preventive Controls for Human Food rule. This rule states that every human food manufacturer, except for the very smallest who will have modified requirements, must have somebody on staff who has completed a Preventive Controls for Human Food class.

This is a three-day class that can only be taught by certified Preventive Controls Lead Trainers. Successful completion of the class certifies the graduate as a Preventive Controls Qualified Individual (PCQI). Only a PCQI can prepare the REQUIRED facility Food Safety Plan and provide ongoing verification of the Plan. PCQI training requires a background in and/or significant knowledge of food safety for the attendees. This rule of the FSMA can be found here.
WHY SHOULD YOU ATTEND THIS TRAINING?
• 20 hours of instruction by a certified Preventive Controls Lead Trainer
• All participants will receive a comprehensive Food Safety Manual (400+ pages)
• Certification as a Preventive Controls Qualified Individual
• Registration with the FDA as a Preventive Controls Qualified Individual
Remember: If your business is required to register with the Food and Drug Administration (FDA), it is covered by the FSMA, with only a few exceptions.

COST: $850/PERSON
Includes lunch on Day 1 and Day 2 and all materials.
August 21-22 - 8:30 a.m. - 5:00 p.m. • August 23 - 8:30 a.m. - 12:00 p.m.
Canad Inn • 1000 S. 42nd St. • Grand Forks ND
CLASS SIZE IS LIMITED — REGISTER TODAY!
REGISTRATION DEADLINE IS AUGUST 12th!
Upcoming Events
Impact Dakota Blog