FOOD SAFETY TRAINING - Techniques and Concepts of Internal Audit
02/01/2022 8:00 AM - 02/02/2022 5:00 PM Holiday Inn, 3803 13th Ave S, Fargo, ND

TECHNIQUES & CONCEPTS OF INTERNAL AUDITING
for GFSI Standards Emphasizing BRC, SQF, FSSC 22000

February 1-2, 2022 • 8:00 a.m. - 4:00 p.m. both days
Fargo, ND • Holiday Inn, 3803 13th Ave S • 701-282-2700
Cost: $445/person
Deadline: January 24, 2022*
*This event will be held pending sufficient registration.
This training will comply with GFSI requirements for Internal Auditing. Understanding these concepts will provide an efficient process and cover the requirements of auditing food safety programs, will provide input for improvements, and demonstrate where food safety programs are strong.
In this two-day training, you will receive Internal Audit training consistent with GFSI/BRC, SQF, FSSC 22000 Internal Audit Requirements to include:
A. Overview of GFSI Internal Auditing requirements
B. Comparison of Internal Auditing principles with GFSI Standards (BRC, SQF, FSSC 22000)
C. Primary Discussion: BRC, SQF, FSSC 22000 Internal Audit Requirement
1. Overview of Clause
2. Internal Audit Scheduling
3. Forming Interal Audit Team
4. Documenting the Internal Audit
5. Creating corrective actions
6. Reporting Requirements
7. Integrating Continuous Improvement

Meet the Instructor: Luisa Tapia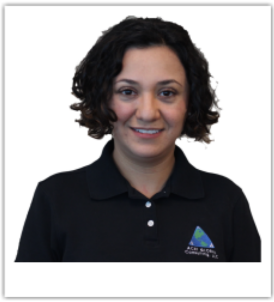 Has nearly 21 years' experience in the food industry working for a globally recognized baking company in Mexico and United States locations. She began her career as Quality Assurance administrator and quickly progressed to Quality Assurance/Food Safety Manager. She graduated from Iberoamericana University at Mexico City in 2001. She worked for AIB where she held the responsible for GFSI training and education, developmental consulting in US, Mexico, Latin America, Caribbean and South America locations and performed GFSI audits and Technical Reviews in US and Europe. Currently Vice-president of ACET Global Consulting LLC responsible for BRC, SQF, PrimusGFS, IFS, FSSC22000, HACCP and FSPC for human food training, education, auditing and consulting in US, Mexico, Caribbean, Latin American, and South American locations.
Qualifications:
Bachelor of Science - Food Technology
Approved Lead Instructor for FSMA FSPCA Food Safety Preventive Controls for Human Food
HACCP Lead Instructor
ISO Lead Auditor
BRC Auditor Food – 10, 14, 16,17
BRC Consultant and Approved Trainer
BRC FSMA Preventive Control Additional Voluntary Module 15
FSSC Consultant
IFS Consultant
SQF Consultant
​PrimusGFS Consultant
​Certification Support for Organic, Non-GMO, Kosher, Gluten Free
Previous Positions:
| | | |
| --- | --- | --- |
| 2001 - 2003 | Grupo Bimbo, Mexico | Quality and Food Safety Senior Assistants |
| 2003 - 2005 | Bimbo Bakeries USA | Quality Assurance Specialist, Houston TX |
| 2005 - 2009 | Bimbo Bakeries USA | Control Desk Manager, BBU Corporate |
| 2009 - 2011 | Bimbo Bakeries USA | Quality Assurance & Food Safety Manager, Ft. Worth TX |
| 2011 -2015 | AIB International | Manager, Food Safety and GFSI Education |
| 2015 - Present | ACET Global Consulting LLC | FSMA, HACCP, SQF, BRC, FSSC 22000, PrimusGFS, IFS, ISO, Organic, Non-GMO, Kosher, Gluten Free |
Upcoming Events
Impact Dakota Blog