Techniques & Concepts of Internal Auditing
09/18/2019 8:00 AM - 09/18/2019 5:00 PM Canad Inn - 1000 S. 42nd St, Grand Forks, ND

Techniques & Concepts of Internal Auditing for GFSI Standards Emphasizing BRC, SQF, FSSC 22000

This training will comply with GFSI requirements for Internal Auditing, understanding these concepts will provide an efficient process and cover the requirements of auditing food safety programs, will provide input for improvements and demonstrate where food safety programs are strong.
In this one-day workshop, you will receive Internal Audit training consistent with GFSI/BRC, SQF, FSSC 22000 Internal Audit requirements to include:
A. Overview of GFSI Internal Auditing requirements
B. Comparison of Internal Auditing principles with GFSI Standards (BRC, SQF, FSSC 22000)
C. Primary Discussion: BRC, SQF, FSSC 22000 Internal Audit Requirement
1. Overview of Clause 3.4
2. Internal Audit Scheduling 3.4.1
3. Forming Internal Audit Team 3.4.2
4. Documenting the Internal Audit 3.4.3
5. Creating corrective actions – 3.4.3
6. Reporting Requirements
7. Integrating Continuous Improvement
Registration Deadline: September 13 - Class size is limited!
Cost: $495/person
About the Presenter: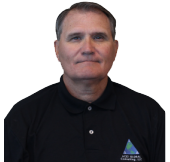 Ron Vail has over 40 years in the food industry and having held positions in Quality, Manufacturing, and Procurement. Ron graduated from Colorado State University in 1979 with a Bachelor of Science in Microbiology and began his food career with AIB as a Field Inspector. His career progressed through the food industry where he held positions with various international food companies as Quality Assurance Manager, Plant Sanitarian, Manager of Food Safety Systems, and Vice President of Supply Chain. His most recent experience has been the Director, GFSI Education, Senior Director, AIBI Certification Services, a BRC and SQF auditor. Ron's experience has included worldwide consulting, education and training for development and implementation of HACCP, Food Safety pre-requisite programs and food safety schemes for BRC, SQF and FSSC 22000 and FSMA Preventive Controls for Human Foods and Foreign Supplier Verification.
Upcoming Events
Impact Dakota Blog