Internal Auditor Training - ISO9001
02/19/2020 8:30 AM - 02/20/2020 4:30 PM JSDC Office - 120 2nd St SE, Jamestown , ND

Impact Dakota will be presenting Internal Auditor Training focusing on Quality Management Systems ISO9001 in Jamestown on February 19-20. The training will focus on the ISO9001 Quality Management System.

Cost: $595 includes meals and breaks.
Location: JSDC Training Center, 120 Snd St SE, Jamestown (Training will be held in the lower level. Please park in the rear, behind the building.)
Registration Deadline: February 12th. Class size is limited. Training will be held pending sufficient registration.
WHAT IS IT?
ISO9001 is Quality Management System that many businesses use as the foundation upon which they add their unique industry requirements. Many firms are already ISO Certified, and many more are becoming certified as their customers require it or they are trying to attract new business.
In this training, participants will gain the knowledge and skills they need to audit your company's quality system to the ISO9001 standard, the requirements, auditing principles, how to establish an audit program, gather objective evidence, and prepare audit conclusions. In addition to the lecture, participants will get to do experiential activities and gain hands-on auditing practice. There will be ample time throughout the training for questions and answers.
OBJECTIVES:
• Explain the purposes of the ISO9001 standard.
• Describe the structure and elements of ISO9001.
• Describe the changes included in ISO9001 updates.
• Understand the importance of a "process approach" and what the strategy means for organizations.
• Explain the basic principles, techniques, and steps for auditing to ISO9001.
• Describe techniques for effectively working with others when conducting audits.
WHO SHOULD ATTEND:
Personnel involved in conducting or supporting internal audits. Your company doesn't need to be ISO9001 registered to benefit from this training; your trained employees can audit your current quality systems as a method to continuously improve.
ABOUT THE PRESENTER: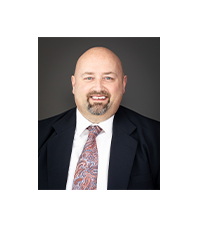 Jodie J. Mjoen
is a senior business advisor who brings more than twenty-five years of experience across a variety of manufacturing industries including high technology, industrial & military products and service-based business. Most of this time has been spent collaborating with customers, suppliers and leadership roles for various organizations developing and implementing processes and continuous improvement to maximize performance.
He joined Impact Dakota after working in supplier quality engineering and quality leadership roles with United Technologies Corporation Aerospace Systems, a Fortune 100 corporation, at the Jamestown, ND location. Prior to that he worked for Pemstar Incorporated, an electronics contract manufacturing organization in northcentral North Dakota where he held various roles, including quality manager & six sigma champion roles. His experiences working with an extensive variety of manufacturing teams throughout the United States and abroad have significantly contributed to his diverse expertise in quality management systems development & compliance, organizational leadership & team development, product & process development, supplier management, risk assessment & mitigation, market expansion, and continuous improvement.
Jodie received his BS in Business Administration, Management & Marketing, from Minot State University and Master of Arts in Leadership from University of Jamestown. He is certified six sigma black belt, lean manufacturing practitioner and quality management system auditor.
Upcoming Events
Impact Dakota Blog