Attitude for Change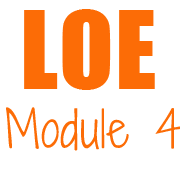 Session Description:
In today's continually and fast changing business environment we need to have the right attitude to accept and embrace change as a way of life. Our jobs, careers and way of life will decline drastically if we cannot keep up with the rest of the world. In this four hour session you will learn why we need to embrace change, how attitude can affect our performance, ways to improve our attitude as well as others about how to embrace change.

Learning Objectives:
Understand why we need to embrace change
Understand what influences our attitude
Understand how our attitude affects our performance and the performance of others
Be able to apply the 5 C's for Success
Demonstrate the ability to apply the 5C's in your own personal situation
Session Length: 4 Hours
For more information, contact Jodie Mjoen at jodiem@impactdakota.com or 701-712-1646.