LOE - Negotiations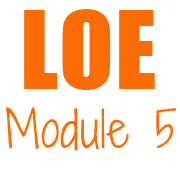 Session Description:
All of us engage in some form of negotiating every day. Whether it may be negotiation a long term labor contract for a major organization or ordering a meal in a restaurant, we all are negotiators at some level. The question is, are we an effective negotiator? In this two hour session you will learn what negotiation is, why we all need to become effective negotiators and how to apply effective negotiations.

Learning Objectives:
Gain an understanding of what effective negotiation is
Learn the basics of negotiation
Be able to effectively plan for a negotiation
Practice negotiation in the session
Demonstrate the ability to apply effective negotiations
Session Length: 2 Hours
For more information, contact Jodie Mjoen at jodiem@impactdakota.com or 701-712-1646.