Lean Strategic Planning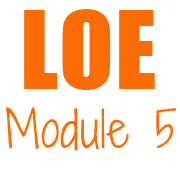 Session Description:
Lean Strategic Planning (Known as Hoshin Planning) is the nervous system of lean production. Through Hoshin Planning we seek to align all of our resources to achieve worthy goals. The Hoshin Planning System comprises PDCA (Plan Do Check Adjust), Catchball (Bounce ideas off one another), Nemawashi (Help people be all that they can be), The control department, (Focal Point for the improvement effort) and A3 Thinking (Where we are today, where do we want to be in the future and how do we get there?). There are four phases to Hoshin Planning which are: Development, Deployment, Implementation and Review. Strategies and tactics must be translated into meaningful action, level by level, within the organization. Developing people is an important goal of Hoshin Planning. A common mistake of many organizations is to take on too much at one time. "Pick a few boulders to work on each year and remove them." Hoshin Planning covers much more than traditional "Strategic Planning" which covers a SWOT analysis (Strengths, Weaknesses, Opportunities and Threats) with an action item list that may not ever be accomplished. Hoshin Planning is all about people and how do we make the organization as well as the people succeed. This is a four hour session.

Learning Objectives: for you to be able to answer these questions
How do we identify our "critical" goals?
How do we develop plans and align our activities to meet those critical goals?
How do we communicate our goals and activities level by level?
How do we harness the abundant talent of our team members?
How do we quickly change course when it is necessary?
How do we learn from our experiences?
And - Develop a "Hoshin Plan" for your organization.
Session Length: 4 Hours
For more information, contact Jodie Mjoen at jodiem@impactdakota.com or 701-712-1646.