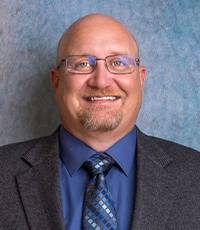 Lyle Arnold
Senior Business Advisor
Lyle joins Impact Dakota with over 20 years of experience in the Manufacturing industry. He started his career at an electronic circuit board manufacturer, Turtle Mountain Corporation, where he held titles of Program Manager, Production Control Specialist, and Supply Chain Analyst. He then moved to Goodrich Corporation where he held roles of Aftermarket Purchasing Analyst and Program and Operations Lead. Having worked with customers and vendors throughout the country, Lyle brings a lot of experience in supply chain management and operational excellence.
Most recently Lyle worked as Operations Lead at Collins Aerospace. Main point of contact for on-time delivery to both internal and external customers. Running daily and weekly meetings on a tiered approach. Main customer interface with military and commercial cargo airframes. Assisted and the managing of projects for new product introduction. Prepared and worked with team to supply daily and weekly updates to the customers both internal and external.
Lyle has experience in Lean manufacturing concepts and implementation. Lyle gained Lean practitioner level while at Collins Aerospace. He has been on several continuous improvement events and lead or Co-lead some. Lyle brings 4 years of AS9100 Internal Auditor experience. Lyle has a good understanding of operational environment and brings experience in value stream mapping, manufacturing and product flow.
Lyle earned his BS in Business Administration / Marketing and Management from Valley City State University.
Lyle lives with his wife in Buchanan, ND. In their spare time they enjoy traveling, gardening, fishing, and spending time with extended family with their farming operation.
Upcoming Events
Impact Dakota Blog