10, August 2017
Blogging for Manufacturers: 5 Reasons You Need a Company Blog
Blogging might be an important marketing strategy for other industries, but for manufacturers, it's not that relevant… right?
Wrong.
Every industry should be blogging, even – or especially –ones not always considered glamorous like manufacturing. Blogging is an excellent way to establish yourself as a leader in your niche, increase brand awareness, gain new clients and strengthen relationships with existing ones. Plus, the Content Marketing Institute found that 95 percent of B2B marketers are using content marketing in 2017 – so even if you're not blogging, your competitors are.
Here are five great reasons to create a blog for your manufacturing business.
1. Blogging exposes you to new audiences & increases site traffic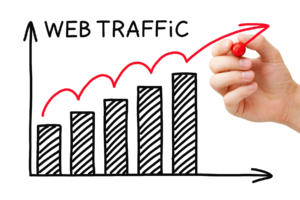 Blogging is a powerful way to introduce your brand to people who may not have heard of you otherwise. Pew Research Center reports 73 percent of Americans go online daily, and 21 percent are online almost constantly. That's a lot of potential eyeballs for your blog – and your brand.
You'll increase brand awareness and boost website traffic as:
Visitors share your posts on their social networks. People share educational and entertaining content that's relevant to their lives. Your helpful blog post could be added to someone's Facebook or LinkedIn feed.
Other brands reference your blog. A like-minded blog may link to your content in their own blog, which increases the possibility of new visitors clicking through to your website.
Your content is uploaded to a curation site. Your blog may be identified as useful info for a social bookmarking site such as Reddit.com or StumbleUpon.com. Users who are interested in topics related to your business can then discover you through sites like these.
2. Blogging improves your search results
Search engines crawl websites for content that relates to what people are searching for. Blogging gives your business a pathway to answer consumer questions and create content that relates to what people are typing into search engines.
Blogging is a strategy that rewards valuable content with increasing numbers of visits long-term. HubSpot research shows that one in 10 blog posts is compounding, which means organic search increases traffic over time.
Blogging also offers an advantage in search over brands that only have web content. For example:
Image tagging boosts search. Having a blog means you can include images that act as search indicators. By adding a keyword-rich tag to any image you upload, you allow that image and blog link to come up in relevant search results. Moz reports that 26 percent of all searches across 10 major search engines happen on Google Images. By tagging your images, you put yourself in the mix to be found in all those searches.
Keyword strategy gets a vehicle. Without blogging, you'd need to insert keywords throughout your website. Not only could this lead to dangerous keyword stuffing – which will get you penalized by search engines – but the context of the keywords probably wouldn't be as natural as it would be on a blog.
Google rewards traffic and backlinks. As your site receives a boost in traffic and the number of links back to your website increase, you'll be rewarded with higher search rankings. Google views links that are shared across multiple authoritative sites as a trust signal and gives them higher authority.
3. Blogging converts more leads
Doing online research has become an important part of the buyer's journey today. According to the 2016 Content Preferences Survey by DemandGen Report, 47 percent of buyers viewed three to five pieces of content before engaging with a sales rep. When a potential customer finds high-quality content on your blog, it serves to:
Establish or deepen your credibility and build trust
Capture their information for further lead nurturing through such tactics as offering an email newsletter subscription or a free downloadable
Convert leads as visitors keep your brand at top of mind through repeated readership
4. Blogging is measurable marketing
Compared to paying for a static ad in a trade magazine that produces unmeasurable results, a blog's journey is trackable and allows you to take better control of your marketing strategy. When you integrate your blog with a data tool such as Google Analytics or HubSpot, you can use your blog to:
See where readers are coming from. Maybe there's a geographic area you hadn't considered marketing to, or perhaps there's a referring site that could turn into a potential marketing partner.
Follow the buyer journey. A blog allows you to test marketing techniques, such as image placement, calls to action, content type and more. For example, a blog can reveal that your visitors are most likely to convert when you post videos on Tuesday afternoons and display a call to action at the end.
Gain insight into your customers' pain points. The comment threads at the end of each post help you understand what makes your customers tick. Observe their discussions, answer their questions, and use the comments section to gain more targeted ideas for your blog.
5. Blogging increases positive brand sentiment
Having a blog is a way to show off the personality of your brand and turn what might be considered an unexciting business into an appealing one. Use your blog to highlight company culture, give humorous takes on what's happening in the industry, or come up with playful promotions that have viral potential.
How people feel about a brand directly affects sales. The reasoning behind this is simple: When people like you, they recommend you, and people like to buy from companies that others recommend. A Zendesk/Dimensional Research survey found that 90 percent of buyers are influenced by positive online reviews, and the review platform Reevoo found that positive reviews result in an average 18 percent uplift in sales.
Final thought: Create content that's helpful
The key to successful blogging is to create content that is interesting and helpful. Make sure readers leave your blog with meaningful takeaways. As you continuously publish content that helps them solve their problems, visitors will continue to turn to your brand for answers. When they're ready to purchase, they'll think of you.
Contact your local MEP Center to learn more
There are dozens of free blogging platforms to get started with a company blog, including WordPress and Blogger – but your best bet is to add a page to your existing site. This gives search engines more content to index, and you'll earn that SEO (search engine optimization) boost discussed above.
To stay at the forefront of industry happenings in your area, reach out to your local MEP Centerand use that knowledge to infuse your blog with helpful information.
About Author

Nicole Ausherman is a Digital Information Specialist in the NIST MEP Marketing and Communications group. She oversees the Manufacturing Innovation Blog, MEP's public and internal websites as well as all social media channels. Her experience in web development, graphic design and social media spans over 17 years and includes both the private and public sector.
Upcoming Events
Impact Dakota Blog