Are you seeing the same accident occurring repeatedly?
Are you struggling to find underlying reasons for incidents?
Are you frustrated by the growing number of incidents and accidents in your organization?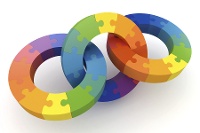 It is extremely important to perform incident investigations and determine the real reason for the incident or accident. And the purpose isn't to lay blame on anyone, but rather to discover how certain events or behaviors lead to the incident or accident and what must be done to prevent them in the future.
It is all too easy to blame an injured worker after the fact, but it is much harder to see our own contributing roles as managers or supervisors to accidents, let alone the role of our organizations' processes and culture. It is in these areas that the "true root causes" of incidents frequently can be found.
The Impact Dakota Problem Solving / Root Cause Analysis program provides training over five sessions to:
Explain the principals and theories behind accident causation, safety cultures, behavioral and root cause analysis concepts.
Recognize obstacles to effective safety management and be able to develop and recommend strategies for overcoming identified obstacles.
Investigate incidents, analyze data collected, identify root causes and make recommendations to prevent the reoccurrence of similar incidents.
Upcoming Events
Impact Dakota Blog