Are you sick of rescheduling customer deliveries because of supplier delays?
Are you struggling to find the right materials at the best price for your organization?
Are you frustrated by the lack of transportation options for your products?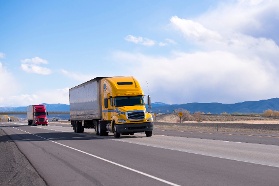 You are presented with supply chain challenges every day ranging from the identification of new suppliers and materials through manufacturing transportation and distribution to customers. You are not alone. It is common for both complex, multi-national original equipment manufacturers (OEMs) and small or mid-sized manufacturers in this country to be faced with these challenges.
From reducing risk and volatility to identifying and collaborating with suppliers through understanding the true total cost of the supply chain, the National Manufacturing Extension Partnership Supply Chain Optimization (MEP SCO) initiative provides an opportunity to assess and implement a strategic solution.
Impact Dakota can help you by optimizing the value and supply chain connections. Manufacturers are able to increase the competitiveness and functional capacity of their entire value stream:
Supply Chain - includes all enterprises, from sourcing of all materials, through production and distribution, required to provide goods and services to the customer.
Value Chain - includes all the value-added activities and business processes within each organization in a supply chain required to provide goods and services to the customer.
Value System - interconnected system of supply chains and value chains beginning with the determination of customer needs and extending through all supplier and distribution channels required to provide the good or service to the customer.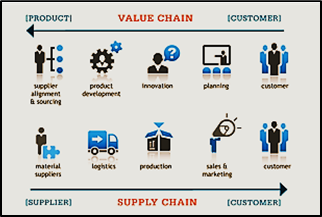 Now Available - Supply Chain Vitality Quiz
Check out the new MEP SCO online Supply Chain Vitality Quiz. This interactive tool provides you with a summary of the health and vitality of your company's supply chain. The results are instantaneous, printable, and compiled through the MEPSupplyChain.org website. They will be shared with Impact Dakota for follow-up.
We welcome you to take the quiz. Whether you are representing an association, economic developer, educator or you're a manufacturer, the 10-question quiz is a great way to understand the challenges and opportunities of optimizing a supply chain and the benefits of connecting with a subject matter expert at Impact Dakota!
To learn more about MEP Supply Chain Optimization you can contact Impact Dakota or visit www.mepsupplychain.org.