Are you concerned you have not launched any new product or service offerings for a while?
Are you struggling to even come up with new product ideas or services?
Is your market shifting away from your product sweet spot?

Lean Product Design and Development methods and principles help firms: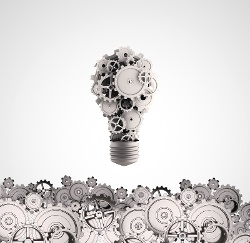 Reduce time to market
Improve resource utilization
Reduce new product development risk
Cut waste
Reduce product costs and product development expense
Companies that embrace the practical, waste-eliminating methods of Lean Product Development and Lean Product Design have reported up to a 50% reduction in launch schedule, dramatic improvements in gross margin and enhanced customer satisfaction.
OPTION 1: The Lean Product Development (LPD) Visioning Event
Designed to be a public forum, this is a ½ day workshop for CEOs, Owners, and Engineering Managers. LPD Visioning challenges attendees to examine ways to improve their firm's product development processes and looks at the opportunities Lean Product Development offers to improve their Product Development environment.
*****************************************************
OPTION 2: Lean Product Development (LPD) "Quickstart" Two-Day Workshop
This is a two-day, single or multi-company workshop designed to introduce Executive Managers, Department Heads and employees in marketing, engineering, finance and administration to the benefits and methodologies of LPD in depth. The six workshop segments include the five "events" of the ideal "Quickstart" lean product development process along with a segment devoted to management systems and methods that are the "glue" which holds the process together. Hands-on exercises by interdisciplinary client "teams" demonstrate the tools and the integrated product team approach inherent in Lean Product Development.
Main Workshop Segments:
Overview and Workflow Management System Methods
Market Requirements Event
Planning/Risk Management Event
3P/Cost Reduction Event (Design 3P)
Design Review and Freeze Event
Production Readiness Review Event
Upcoming Events
Impact Dakota Blog