Do you hear these statements in your office?
"There are repeatedly too many errors in this report."

"I wish we had more space in this office."

"It takes too long to get these bills out."

"Where did we put that file again?"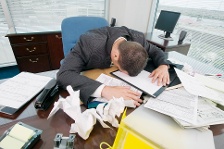 Lean Office focuses on reducing or eliminating the non-value added activities (waste) inherent in any office environment, providing better organization, efficiency and cost savings. Impact Dakota can help reduce your total cycle time by streamlining efficiencies beyond the shop floor. Ultimately, the goal is to improve customer and employee satisfaction.
Lean Office is a two day workshop using a mix of classroom-style learning and interactive live simulation where class participants take on the roles of managers and workers within a company. Impact Dakota teaches you to how to:
See the value of mapping office processes
Reduce errors up to 50%
Reduce floor space up to 75%
Reduce paperwork process time up to 90%
Reduce work in progress up to 90%
Improve on-time performance up to 90%
Upcoming Events
Impact Dakota Blog