Are you struggling to sustain your improvement efforts?
Are you frustrated by your inability to measure your improvement results?
Do you have skilled people to effectively lead your continuous improvement efforts?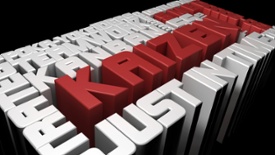 The Kaizen Leadership program assists you in the development of an effective Lean leadership framework and sustainable performance metrics for your value streams and operational processes. Participants will learn Lean leadership roles and responsibilities, appropriate Lean performance metrics, and demonstrated mastery of the tools necessary to achieve and sustain Kaizen improvements through aggressive and focused efforts.
This is an excellent program for Plant and Operations Managers, Sourcing and Supply Chain Management, Production Supervisors, Engineers and anyone who leads continuous improvement efforts now or in the future.
Upcoming Events
Impact Dakota Blog